Run security and digital ops at scale
Resolution Intelligence Cloud is a cloud-native data analytics platform for managing security and digital operations, with the scale and speed of Google Chronicle built in. The platform ingests all data across security and operations, correlates alerts, identifies incidents and pre-incident situations, prioritizes them by business risk, and provides extensive context for proactive, fast resolution.
Observe everything from a common operational view of security and digital operations data
Detect what matters without the distracting noise of what doesn't
Understand what's happening with analytics and visualizations
Act fast with context, proactively, and automate as much as possible
How Resolution Intelligence Cloud works
Ingest all your data
Ingest all your data without penalty. Resolution Intelligence Cloud leverages Google Chronicle as its infinitely scalable security data lake. Resolution Intelligence Cloud jumpstarts and operationalizes Chronicle with multitenancy, rule and parser content management, rule and parser packs, RBAC, SSO, and more. Plus it integrates with Chronicle SOAR (formerly Siemplify).
Need help jumpstarting Chronicle? See Foundation for Google Chronicle, and visit Google Marketplace.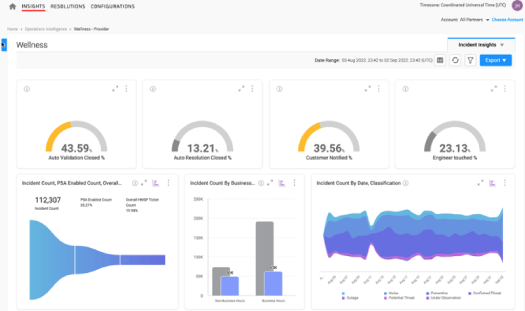 Have critical context with ActOns™
Boost efficiency and effectiveness with the information you need at your fingertips. Resolution Intelligence Cloud generates actionable insights you can act on, called ActOns. ActOns present highly curated, contextual data – like related alerts, asset, and user data. You can focus on what matters most because ActOns are prioritized based on a risk score aligned to your business, based on likelihood, impact, and confidence. Click to dive into details and investigate directly in Google Chronicle.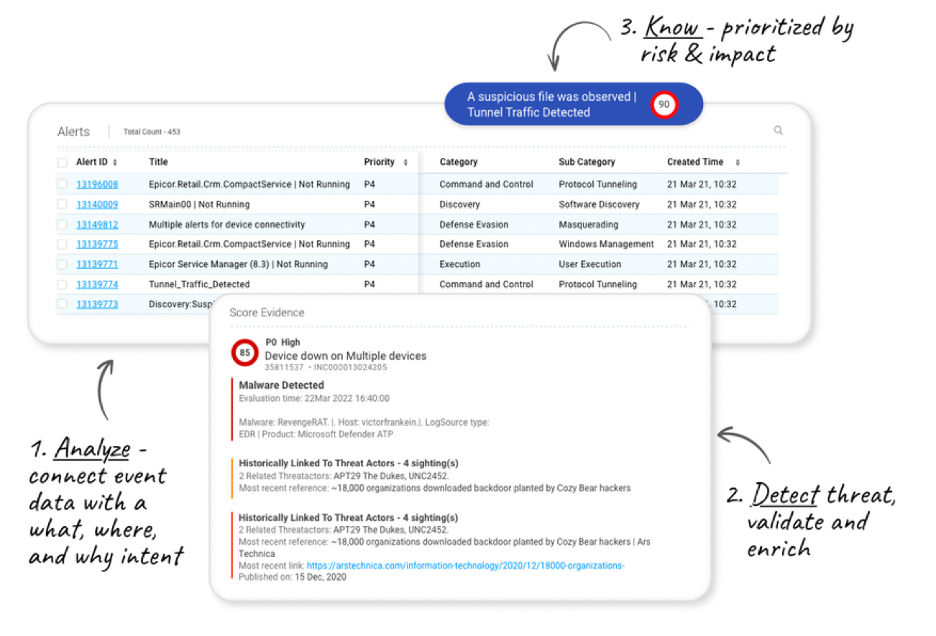 Maximize SOC and NOC effectiveness
Gain insight and oversight with situational awareness
Work from a complete picture with data across security and ops. Get insights at any level through dashboards that show what matters most.
Identify risky behaviors and unknowns
Catch risky behaviors before they cause harm, and know which situations need attention with risk scores based on likelihood, impact, and confidence. Have related evidence, timelines, related alerts, and more at your fingertips — all in one place.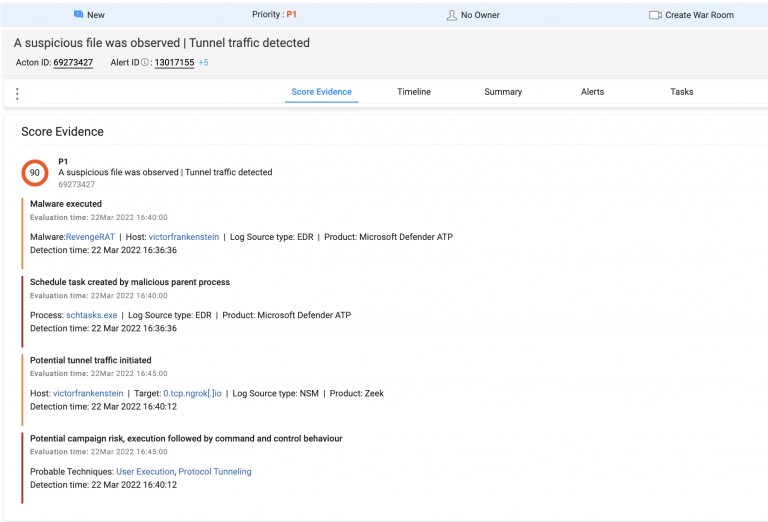 Up-level SOC & NOC teams
Automate responses that don't require humans in the loop. Reduce noise and enable staff to focus on tasks that require their expertise. Resolution Intelligence Cloud gives teams the context they need to take informed action.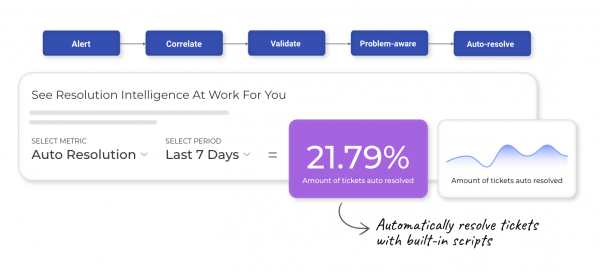 Get sub-second search at Google scale
Enjoy blazing fast, sub-second search on petabytes of data. With one click, pivot to investigate incidents directly in Chronicle. You maintain control of your Chronicle instances and IP.
Leveraging Google Chronicle, Resolution Intelligence Cloud provides sub-second search on data that's stored hot for a year.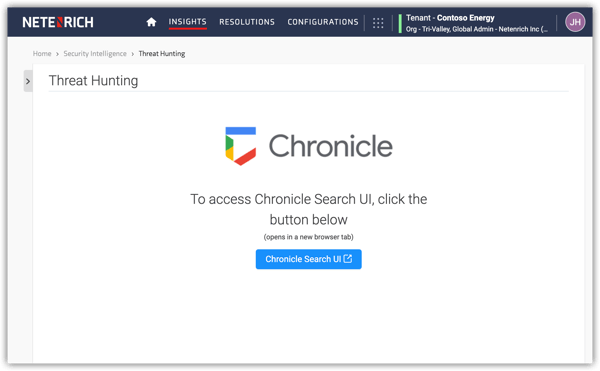 Manage multiple tenants efficiently
Tenant-by-tenant management is time consuming and doesn't scale. Resolution Intelligence Cloud adds multi-level multitenancy to your Google Chronicle instances. Log into Resolution Intelligence Cloud once to streamline rule- and parser-building, threat analytics, and event tracking across your entire base. Apply detection rules to all, some, or one tenant.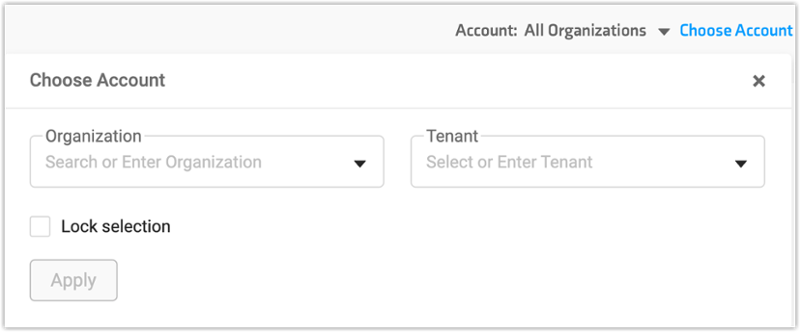 Analytics made actionable
Know what you need to do immediately, what can wait, and for how long. Resolution Intelligence Cloud uses behavioral, anomaly, and situational analytics coupled with business-risk awareness to prioritize the security of critical assets.

Use forensic analysis to systematically identify "patient zero," then correct problems at the source.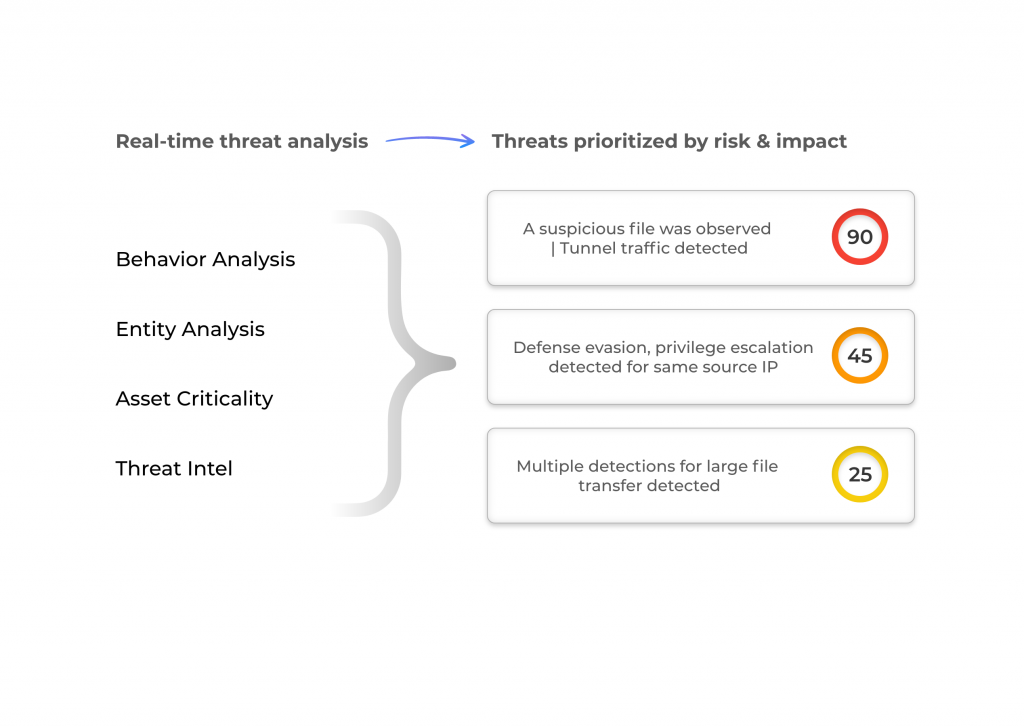 Security posture mapped to MITRE ATT&CK
Identify and remedy detection gaps with automated log mapping to the MITRE ATT&CK framework. ActOns display a MITRE mapping of the correlated events detected, giving you instant insight.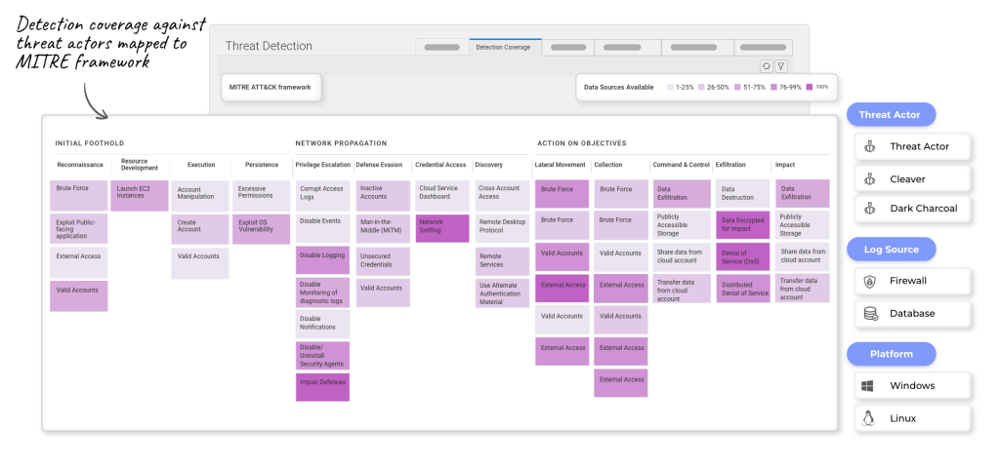 Speed response with war rooms
Use ActOn war rooms to collaborate with analysts, colleagues, ops, customers, even third-party experts and legal counsel. Authorized participants collaborate with context and can see what happened when. Two-way integration at the ActOn level with Google's Chronicle SOAR (formerly Siemplify) and ITSMs speeds resolution and enriches existing resolution workflows.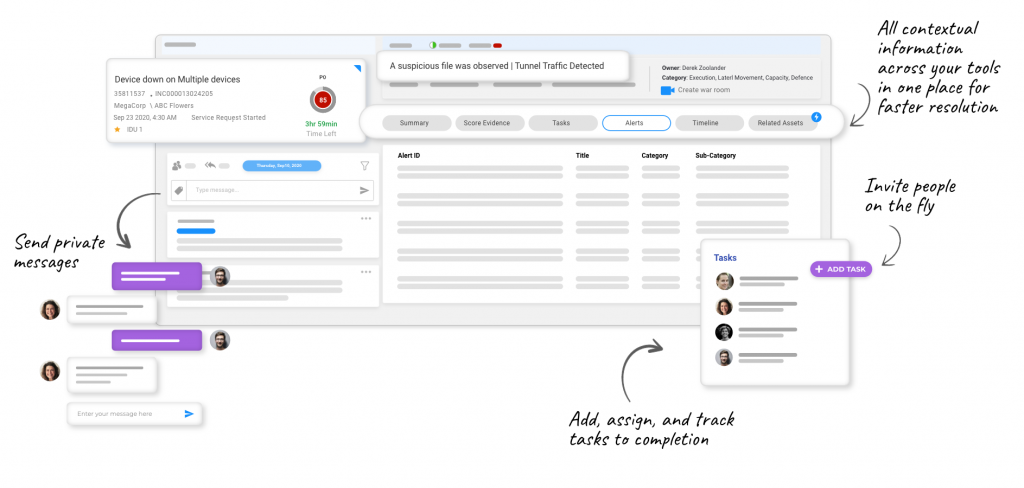 No "hostage situations"
More upside, less risk — your data and IP in Chronicle are always yours. With Netenrich and Resolution Intelligence Cloud:
Customers own their Chronicle tenants and have 100% access to their own data
Customers own their own IP in their Chronicle tenants, including detection rules and parsers they build using Resolution Intelligence Cloud's GUI rule builder and those that Netenrich builds for them
There's no pressure to outsource anything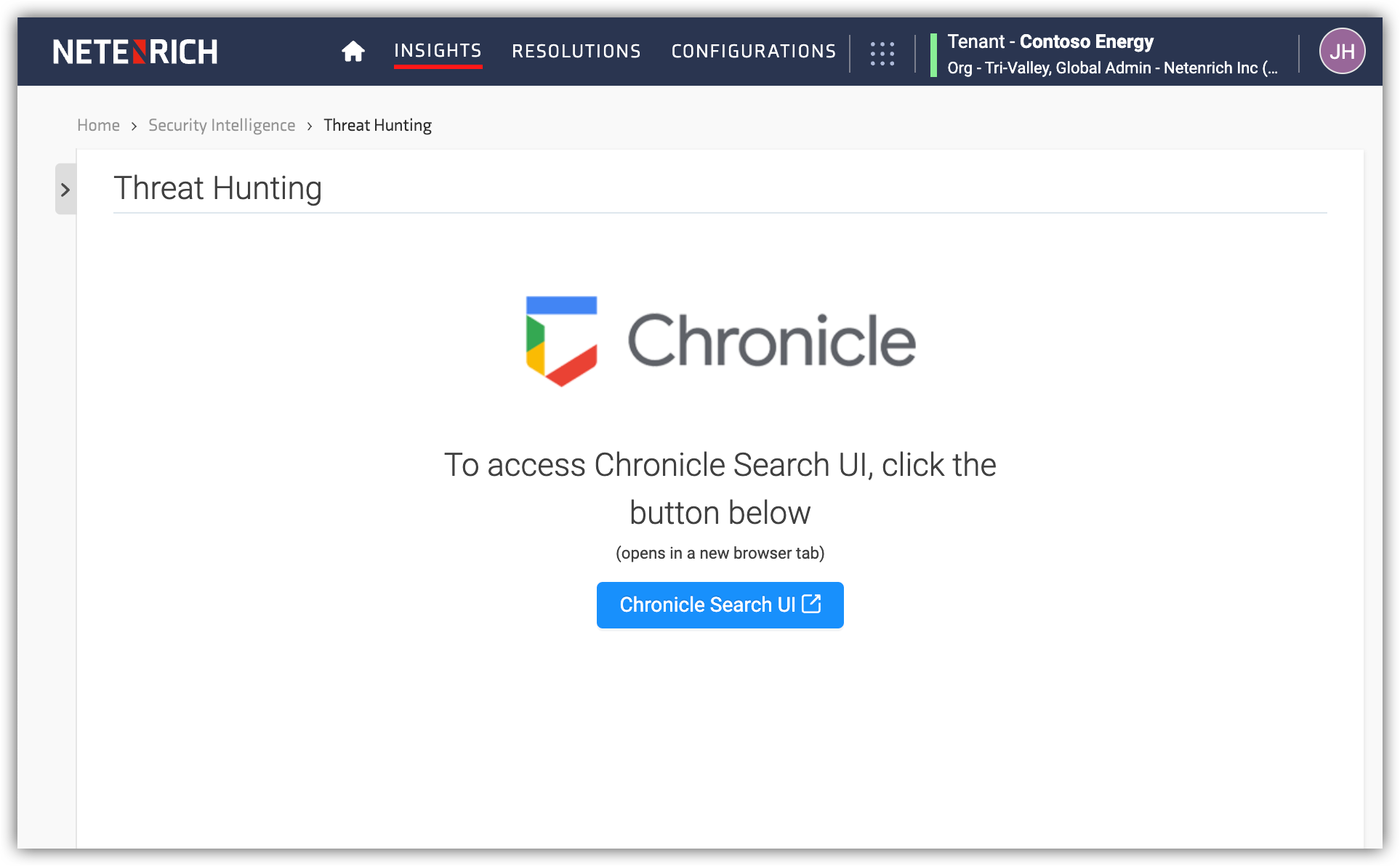 Trusted by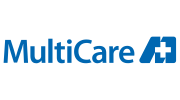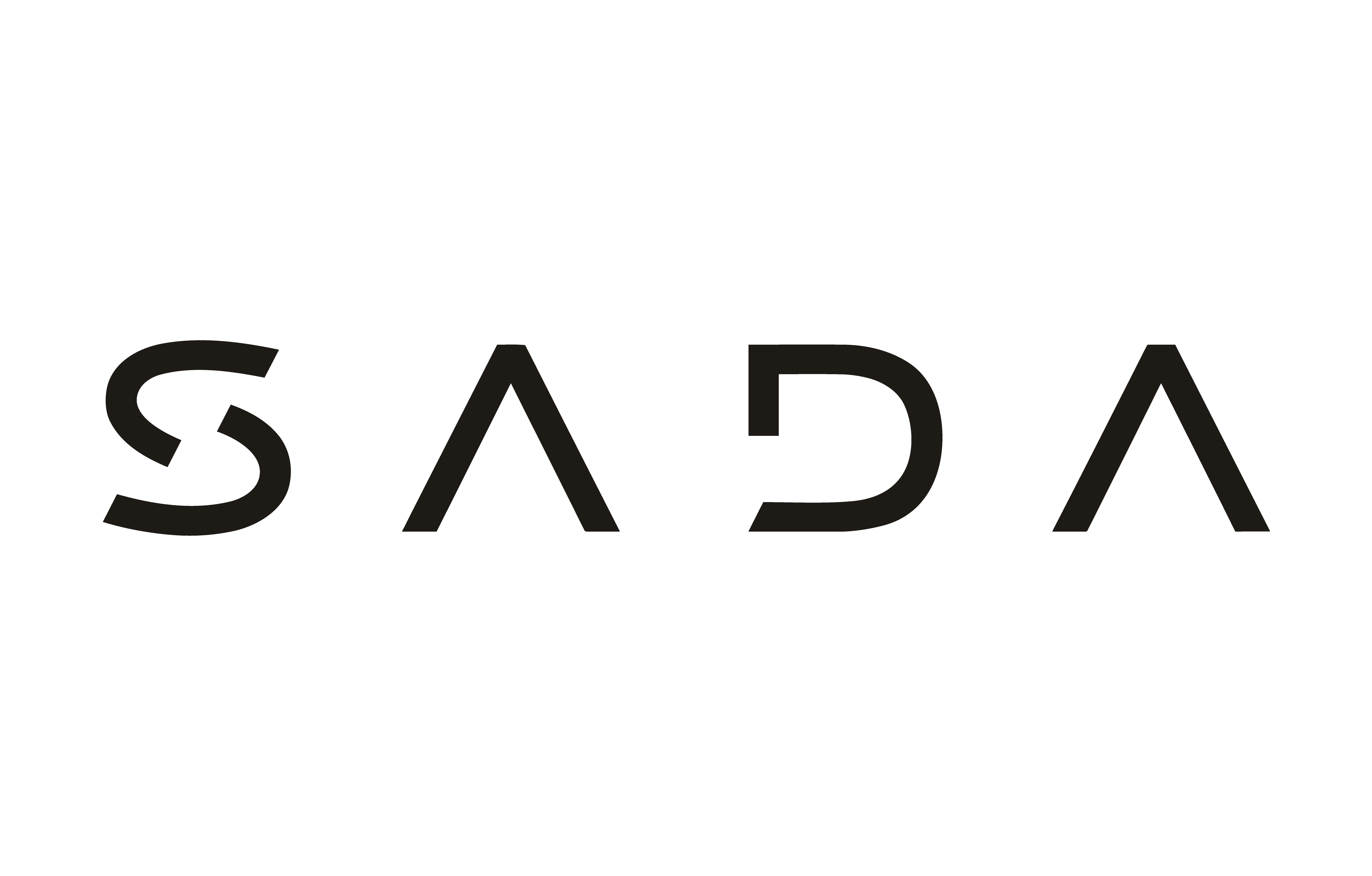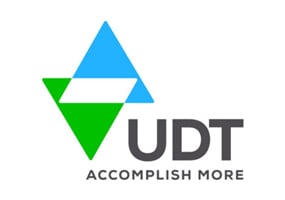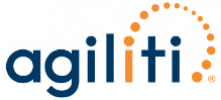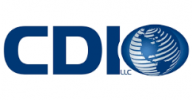 Jumpstart Google Chronicle and keep control of your SOC
We're here to help! Let's talk about how Netenrich can help you jumpstart Chronicle plus get multitenancy, rule and parser packs, real-time dashboards, implementation support, and much more with Resolution Intelligence Cloud.