Transform digital operations
Transform digital operations to be dramatically more effective managing hybrid cloud, monitoring the infrastructure, and assessing network impact. Leverage machine learning with AIOps across all environments — and incorporate security into all digital operations. Find known and unknown issues and fix them fast, proactively.
"Resolution Intelligence Cloud is more than just alerts and detection. Its ActOn capabilities enable you to create a customized approach to responding to alerts. Whether it's tracking analysis activities, letting users quickly jump into a 'war room' for analysis discussions, or enabling automated actions, the platform levels up any security team."
Work from a unified operational view
See all your data in once place because you have unlimited data ingestion without penalty. Manage on-premises and private cloud alongside public cloud deployments on a single, unified platform.
Gain visibility and control across environments to increase efficiency and reduce silos — with less stress. You know immediately when something could be amiss, so you can find and fix it fast, with the insights and data you need at your fingertips.

Monitor and manage multi-cloud workloads and more
For multiple tenants, all from one place
Manage cloud workloads with non-intrusive, agentless, one-click deployable templates that auto-discover and monitor ephemeral assets as soon as they are spun up without additional configuration.

Manage hybrid cloud
Manage on-premises and private cloud alongside public cloud deployments on a single, unified platform. Gain visibility and control across environments to increase efficiency and reduce silos.
See network impact on user experience
Use built-in multivendor network monitoring templates to track key network metrics – traffic, latency, bandwidth utilization, performance, and more — that impact performance for your users.
Reduce noise with AIOps
It's distracting and exhausting when there are too many alerts to manage. Your team needs to know which alerts require immediate attention. Resolution Intelligence Cloud reduces alert noise by up to 90%.
Your team can be proactive because the platform correlates related alerts from multiple sources and identifies which situations warrant attention — often before incidents occur. You control correlation policies.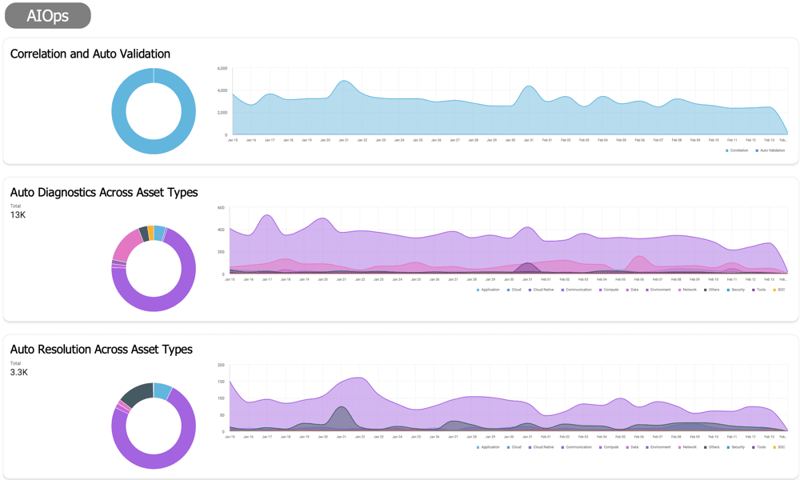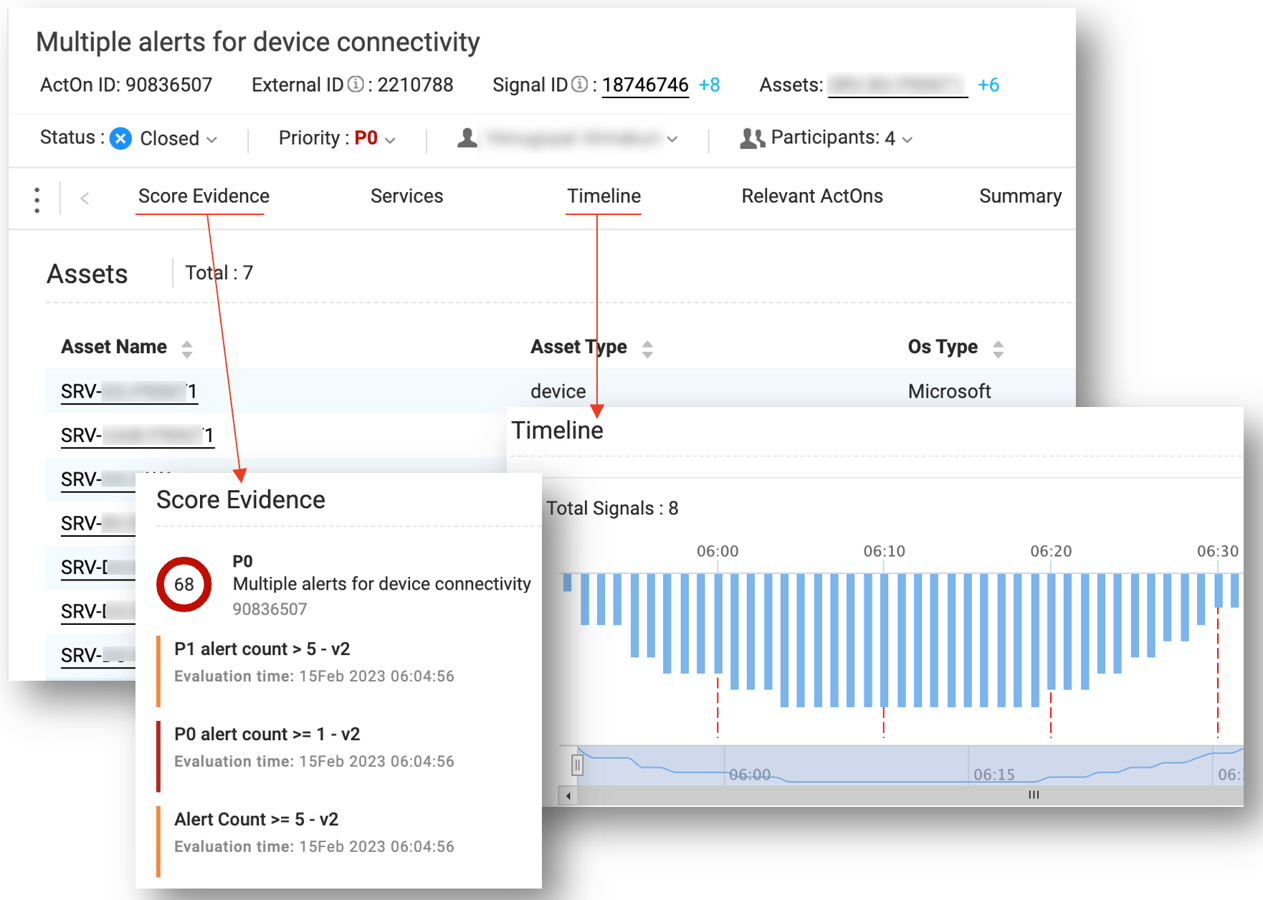 Fix issues faster with context & collaboration
Resolving complex incidents requires context: related information that reveals underlying issues and how to resolve them. To make that easier and faster, Resolution Intelligence Cloud has ActOns — think of them as situations (incidents or pre-incidents) enriched with the high-fidelity context you need to act quickly and confidently, such as timelines of related events and evidence scoring. Click to dive into details you need.
When resolution requires collaboration, create a War Room and invite authorized colleagues, other team members, customers, or third parties. Communications and actions are tracked so everyone has the transparency they need to move quickly. Optionally, export ActOns to ServiceNow, Jira, or other ITSM to use existing workflows.
Get insights across environments
When you manage multiple environments, you need actionable insights that drive improvement and opportunities for all of them. Resolution Intelligence Cloud dashboards show metrics and trends across all environments, some, or any one. Provide your customers and stakeholders with visibility into metrics like service levels and event trends to highlight the value you provide.
No-code dashboard builder
Multitenant analytics
Analytics across all assets, clouds, data centers, etc.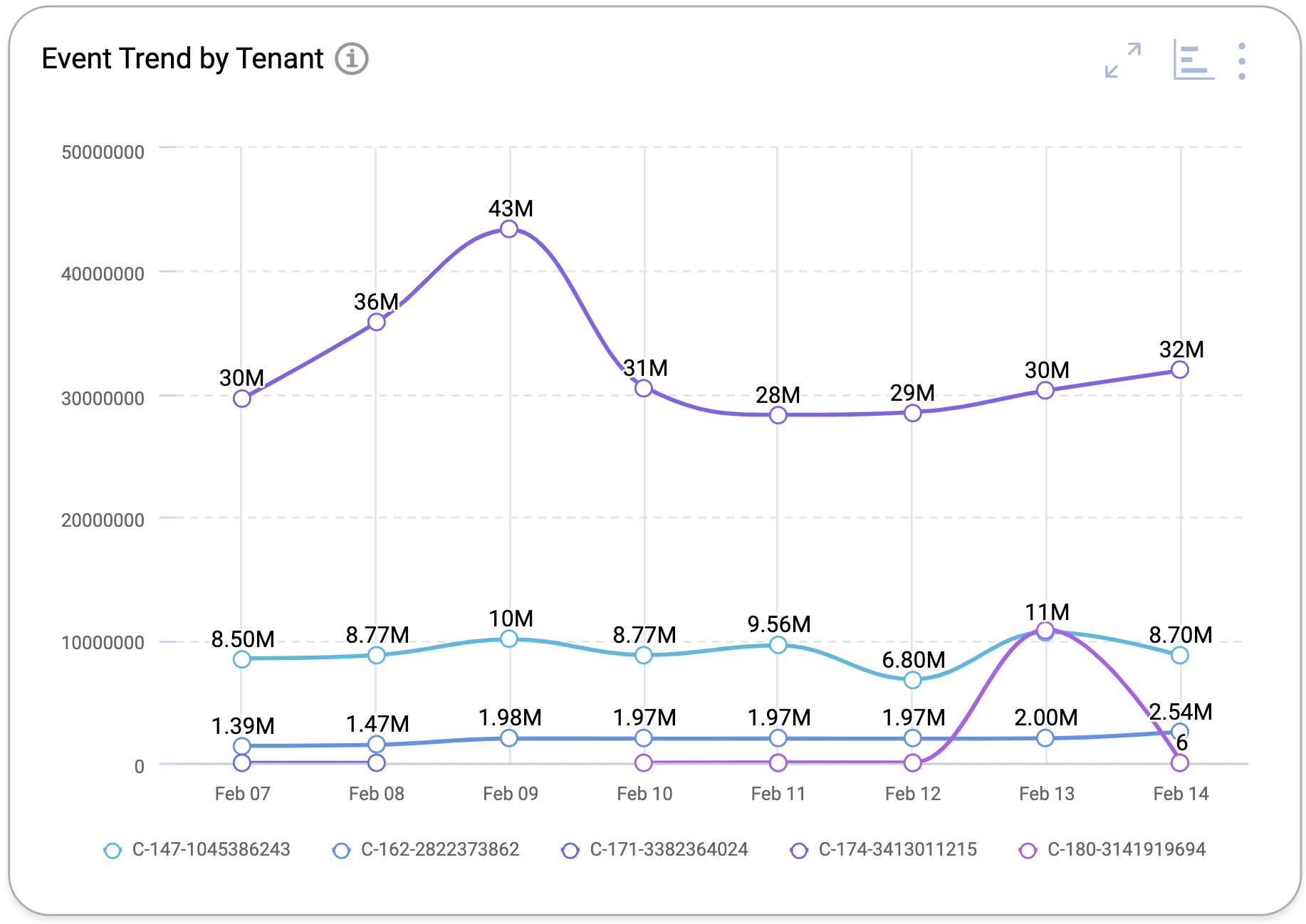 Featured webinar
Watch this on-demand webinar where, Matt Bromiley, a Certified Instructor at SANS Institute, reviews Netenrich's Resolution Intelligence Cloud™, to learn key highlights and areas where enterprises can find value to quickly harness the vast quantities of data within their environments.