Manage security & IT ops at scale and speed
Stop constant firefighting — it's not working
Resolution Intelligence Cloud™ takes a totally new approach to managing highly efficient security and digital operations aligned to business risk. Think of it as your modern SOC and NOC workbench with Google Chronicle under the hood.
Ingest all your data (hot for a year) for comprehensive visibility with predictable pricing and no usage charges
Identify the real risks to the business
Up-level your teams and resolve incidents faster and proactively
Set up in less than an hour, ingest terabytes in days
More than SIEM, SOAR, UEBA, XDR: Maximize effectiveness
Maximize effectiveness with big data, real-time data analytics, machine learning, and automation:
Ingest all your data without penalty for comprehensive visibility
Threat hunt with sub-second search on petabytes
Detect and respond quickly to what matters most
Identify anomalies with advanced behavioral analytics
Proactively find and fix vulnerabilities
Automate triage and Level-1 and -2 tasks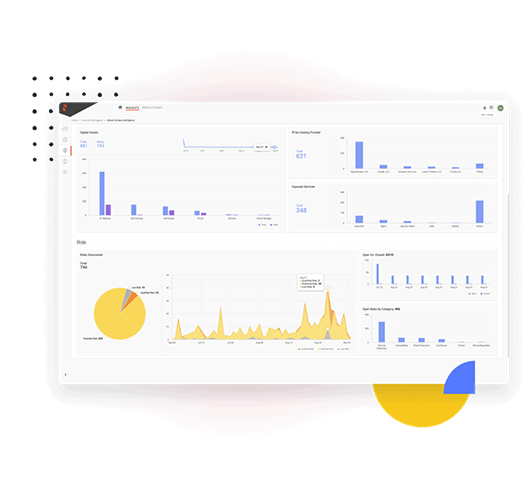 Finally, more data is good
When CIOs and CISOs hear "more data" they think "higher cost" – but those days are over. So stop limiting data ingestion. Don't miss important signals. Stop usage-based costs that skyrocket unpredictably. Stop the flood of alerts and constant firefighting.
With Resolution Intelligence Cloud, more data is great.
Ingest all your data across security and digital ops for comprehensive observability
Detect patterns, issues, and important anomalies faster
Threat hunt
Have the right context to take action on what's most important
Eliminate noise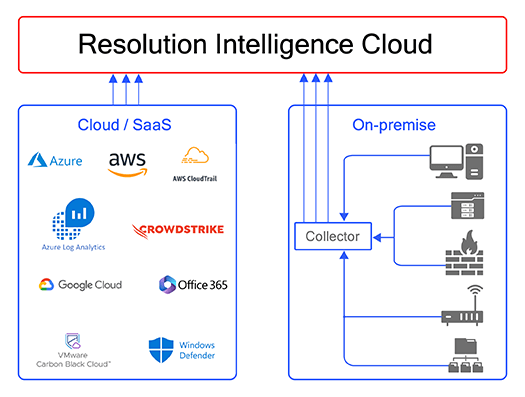 Work from a common operational view
Siloed security and digital ops leads to gaps and inefficient duplication of tools, processes, and people. Resolution Intelligence Cloud provides a common operational view and situational awareness aligned to business risk. And it facilitates collaboration within and between teams.
Strengthen your security posture
Improve performance and up time
Boost analyst effectiveness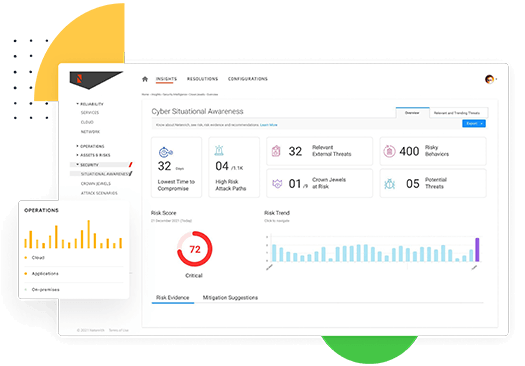 Out-innovate hackers with anomaly detection & situational awareness
Hackers are relentlessly innovative. It's futile to fight them with traditional, reactive methods.
Identify unknowns without detection rules with advanced anomaly detection (think next-next-gen UEBA)
Be proactive with actionable insights from data over time, correlated and mapped to the MITRE ATT&CK framework
Identify and resolve what matters most to the business — stop wasting time on alert noise
Communicate across functions and coordinate response fast