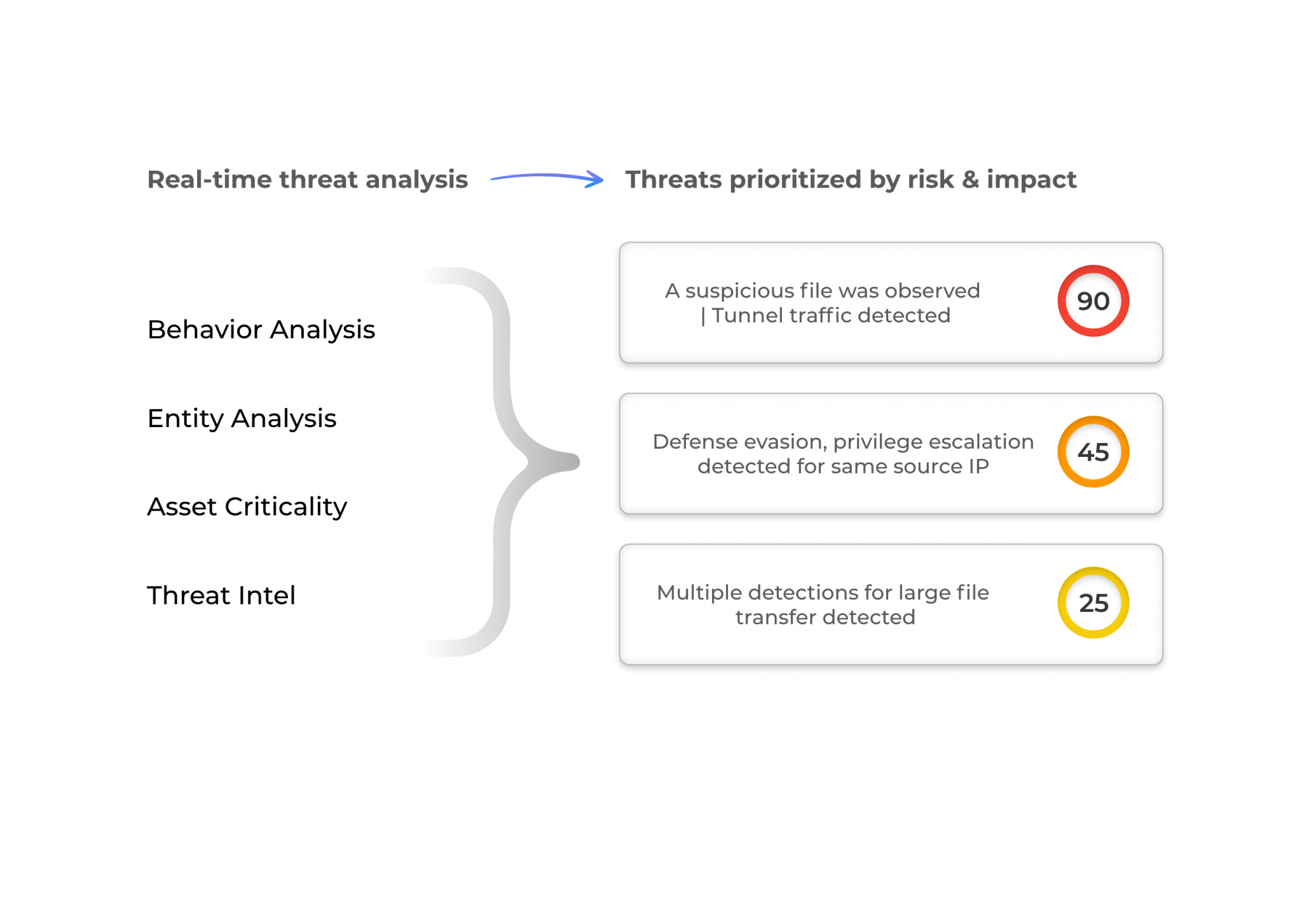 Never miss a threat
With real-time threat intelligence
Resolution Intelligence Cloud performs context analysis to find relationships between entities, behaviors, asset criticality, and threat intel. Resolution Intelligence validates and prioritizes threats, then presents them to your analysts with context that accelerates resolution.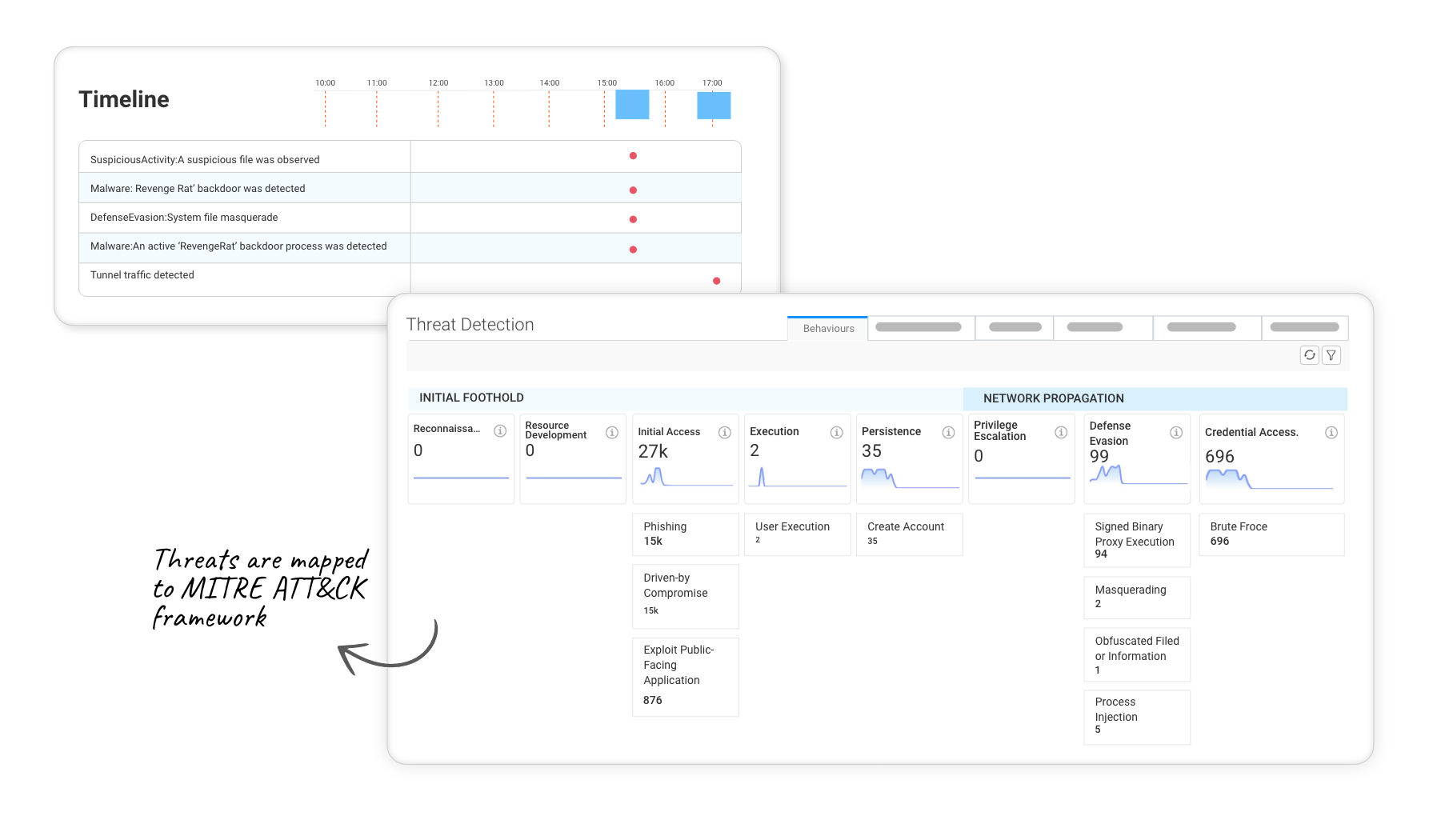 Identify events leading to a threat
Have the context you need
With attack origin and timelines, Resolution Intelligence reveals tactics, techniques, and procedures (TTPs) of the threat, as well as information on what the attackers attempted to accomplish.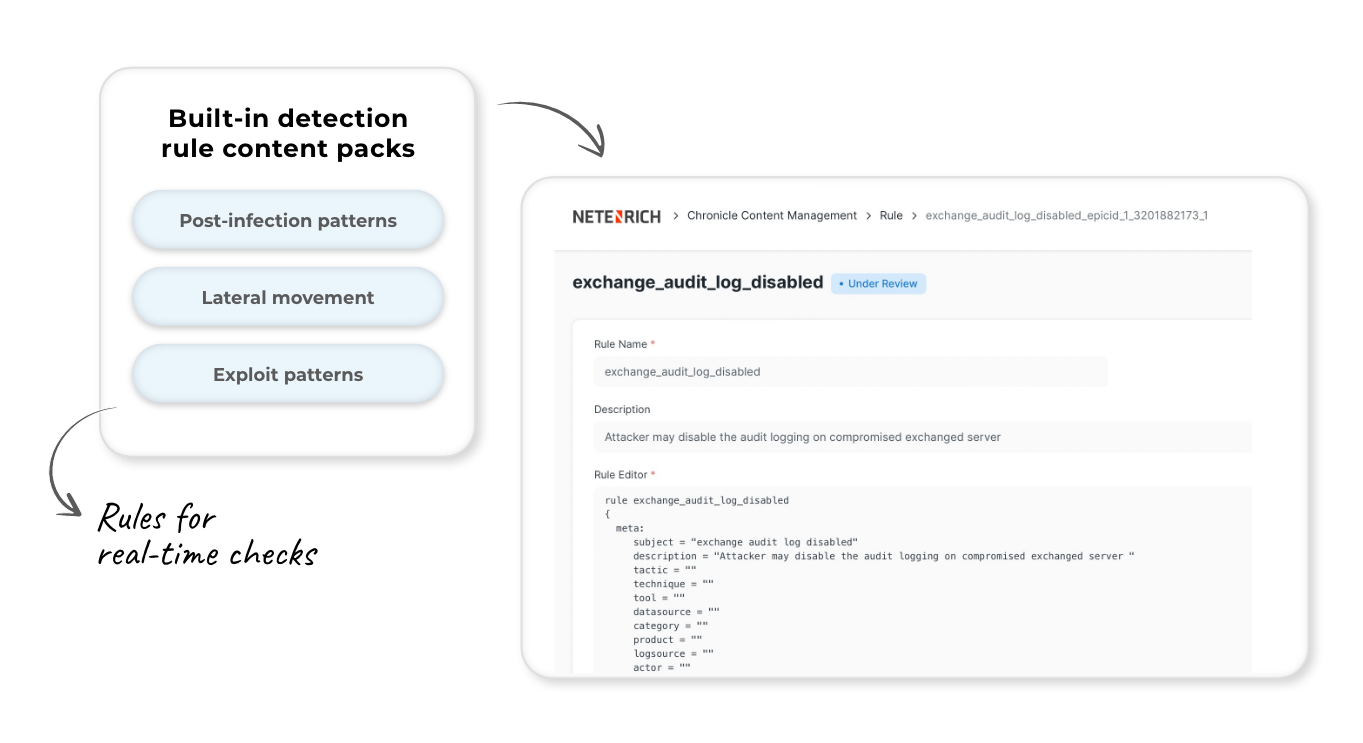 Leverage our threat-hunting expertise
Use our expert content packs, create your own
Built by leading security experts and analysts, Netenerich content packs speed time to value out of the box. You can also create content packs for any or all of your customers.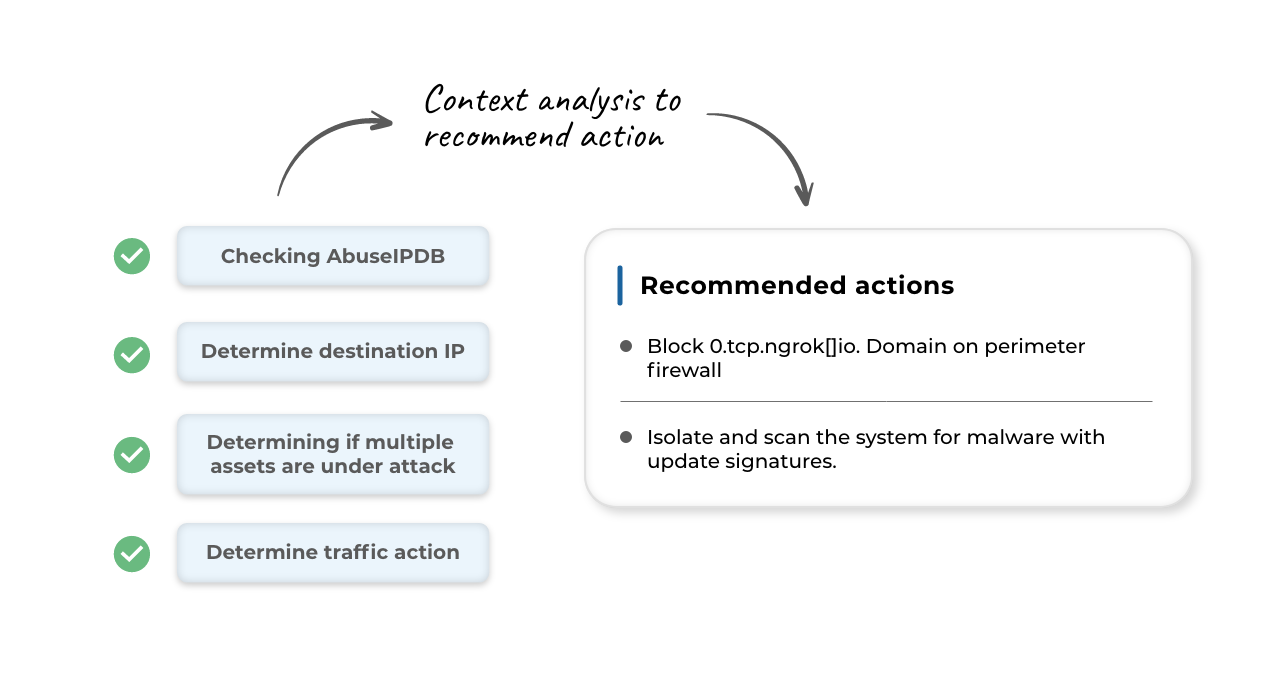 Reduce time to recovery
Boost productivity with recommended actions

Content analysis aids in automated identification and execution of tasks to understand a threat and, from its basis, recommend actions to contain an attack.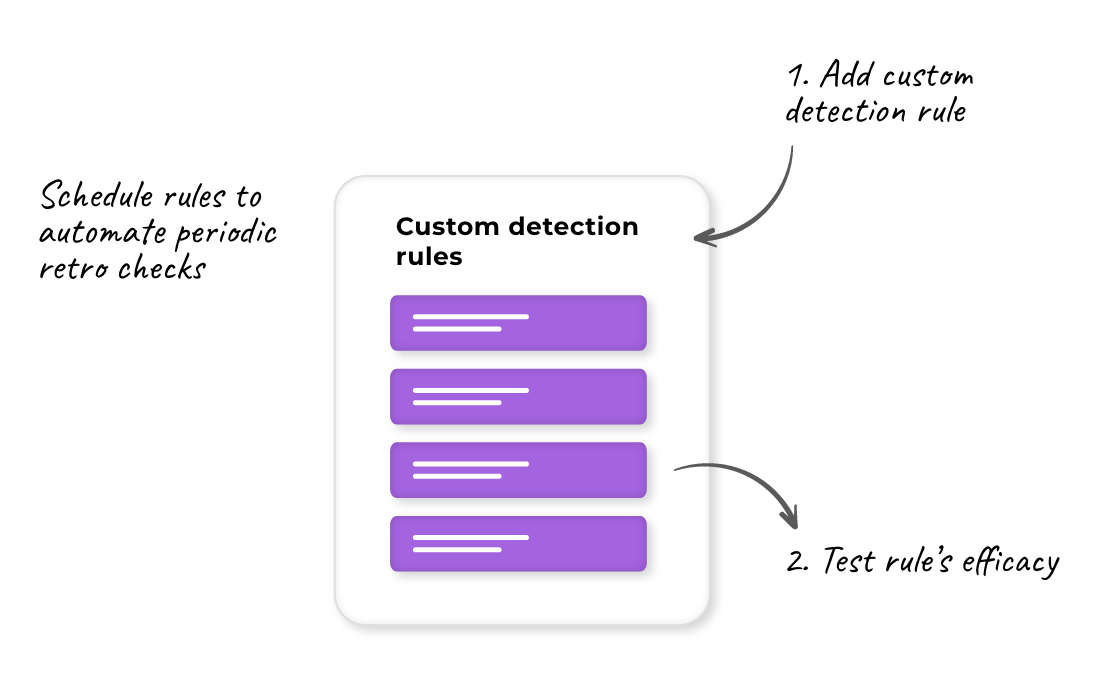 Analyze historical data for forensics
Extend hypothesis searches
With Resolution Intelligence, you can write, manage, run, and schedule forensic rules to quickly search on hot data going back a year.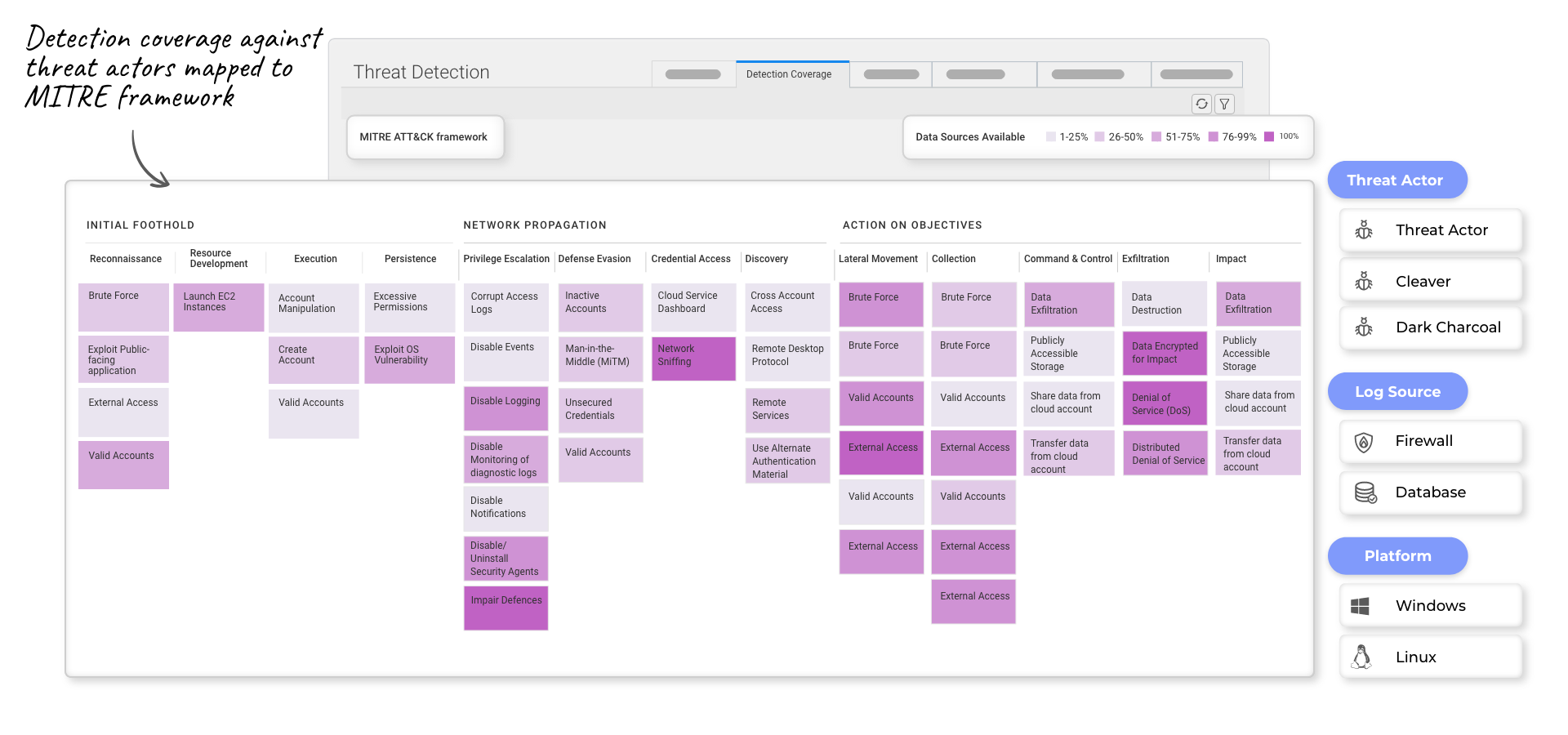 Uncover what threat actors see
Harden defense with detection coverage

Resolution intelligence maps log sources to the MITRE ATT&CK framework to show you detection coverage and threat exposure against threat actors. You then know what additional logs and rules to enable to tighten detection coverage.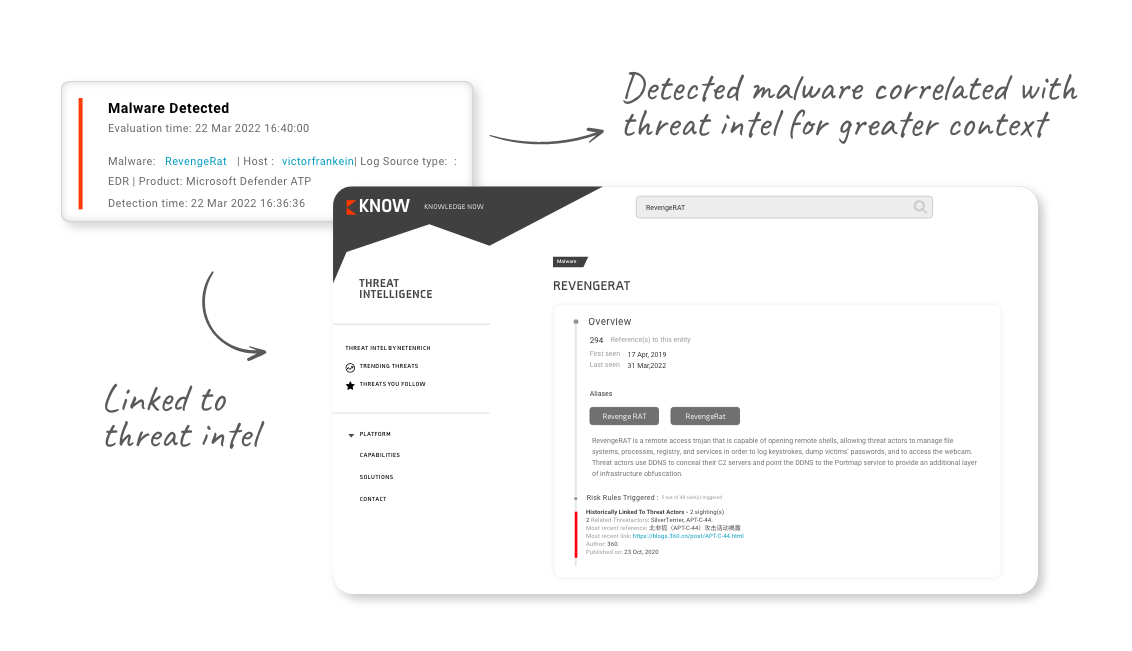 Get context from external sources
Jumpstart threat containment
Resolution Intelligence automatically correlates event data with global threat intel to bring principal technical answers (the how) of a threat, so your team gets a head start on where to look for containment.
What people are saying
"What if we can detect that something is not healthy, before it crashes? In partnership with Netenrich we are excited to… automate that work so that we can actually send the technician to go fix it before it breaks."