Transform security operations
Modernize your SOC to be dramatically more effective by applying analytics, machine learning, AI, and automation to all your data. Resolution Intelligence Cloud delivers insight from data at Google scale and speed.
Do people who triage alerts understand your business and have context to identify what matters most? With too many alerts, too much noise, too much stress, yet not enough context to make informed decisions, no wonder SOC turnover is so high. Give the security team the business context and insights they need to be effective.
Get intelligence and context to detect and respond to threats. Proactively protect your complex hybrid cloud infrastructure. Resolution Intelligence Cloud uses Google Chronicle as its security data lake for Google scale, sub-second search, and hot data for a year.
Speed Chronicle time to value
Ingest all your security data. Chronicle is a powerful engine that stores data at petabyte scale with super-fast search. Resolution Intelligence Cloud uses Chronicle as its security data lake, then adds functionality that makes Chronicle easier to use and more useful:
Multi-level multitenancy of Chronicle instances with RBAC and SSO
Content management system, rule and parser packs, GUI YARA-L rule builder
MITRE ATT&CK gap analysis
Super fast set up (in hours) and customer support services
"Resolution Intelligence Cloud's multitenant capability saves us an incredible amount of time. By dramatically reducing the need to context switch between technologies and clients, it lets our analysts spend more time hunting for threats, less waiting for web pages to load. It may not seem like a lot to wait 15 seconds to load a web page until you multiply that by 100 customers."
Maximize effectiveness, minimize noise
Up-level everyone on the security team. Tackle the talent gap by automating tasks and minimizing noise that make SOC jobs so stressful.
Resolution Intelligence Cloud correlates alerts and provides extensive context, so analysts can do more high-value work — and save time. It automates tasks that don't require humans in the loop to speed response.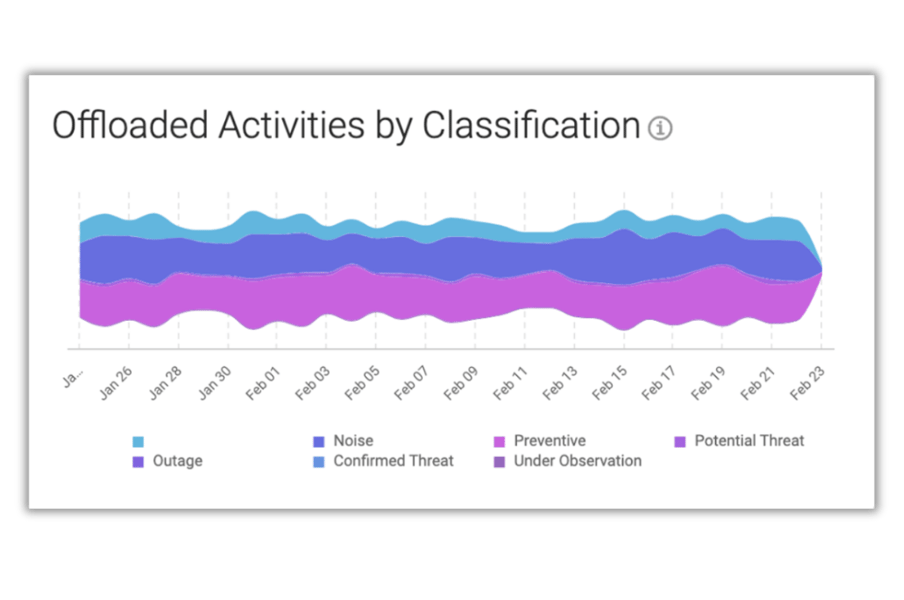 Detect and respond to threats that matter most
With too many security alerts, analysts need help identifying which ones to act on now. In addition to minimizing alert noise, Resolution Intelligence Cloud reveals patterns and unknowns with ActOns™. ActOns correlate important signals with relevant asset and user data. They're prioritized based on impact, likelihood, and confidence — representing risk to the business. So analysts know what to act on and have the right information.
Detect what matters most
Does an unusual situation indicate malicious activity? What data is at risk — and how much does it matter? That depends on context. Resolution Intelligence Cloud provides the situational awareness and information analysts need to make the call and respond fast:
Priority score based on impact, likelihood, and confidence
Correlated alerts mapped to the MITRE ATT&CK matrix
Event timelines
Related asset and user data
Super-fast search on hot security data for a year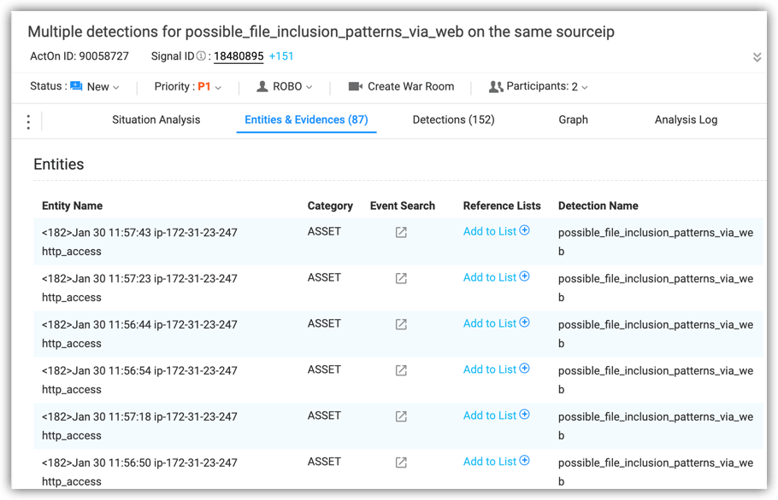 Respond with context & collaboration
ActOns speed resolution with context at your fingertips. Click on any event to investigate at Google speed in Chronicle.
When resolution requires collaboration, create a War Room and invite authorized colleagues, other team members, customers, or third parties. Communications and actions are tracked so everyone has the transparency they need to move quickly. Optionally, take advantage of two-way ActOn integration with Chronicle SOAR (formerly Siemplify).
Resolution Intelligence Cloud correlates event data with global threat intelligence so you can get a headstart on threat containment.
Get insights across environments
When you manage multiple tenants, you need actionable insights that drive improvement and opportunities for all of them. Resolution Intelligence Cloud dashboards show metrics and trends across all, some, or any one end-customer. You can identify trends that need your attention. Plus, you can provide end-customers with visibility into metrics and trends that highlight the value you provide.
No-code dashboard builder
Multitenant analytics
Analytics across all assets, clouds, data centers, etc.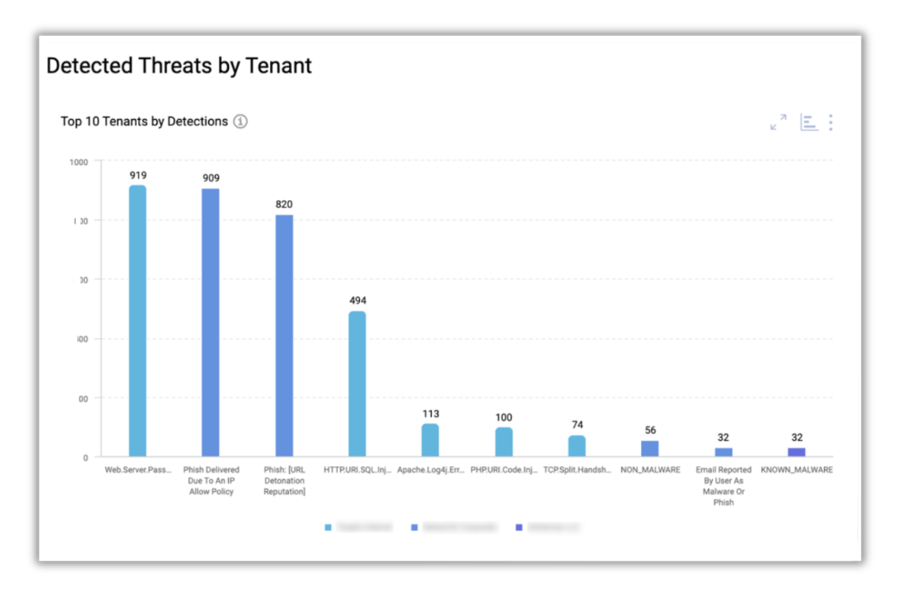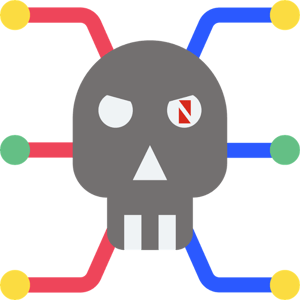 Boost security with Threat Hunting Services
Supercharge your SOC with Netenrich Threat Hunting Services (THS), offered as a subscription for Resolution Intelligence Cloud customers. The Netenrich Detection Engineering, Analytics, and Threat Hunting (DEATH) Labs team uses data, data analytics, machine learning, external intelligence, Resolution Intelligence Cloud, and their deep experience to find and thwart threats. Services include:
Detailed threat hunting reports.
Regular meetings with Netenrich security leaders about ways to strengthen your security posture.
Detection, correlation, and enrichment tuning in Resolution Intelligence Cloud.
Protect your attack surface
Identify and mitigate the security risks of your dynamic attack surface with a comprehensive view of all digital assets. Resolution Intelligence Cloud:
Continuously scans your network, including cloud environments, to identify any potential vulnerabilities that could be exploited.
Monitors external sources, such as the dark web, to detect indications of possible attacks.
Assigns a risk score to each asset based on its potential exposure and criticality so you can focus on the most vulnerable and important assets.
Sends real-time alerts of changes and new risks so you can respond quickly and prevent damage.