Netenrich MDR Services for Chronicle SecOps
Unlock the Future of Enterprise Security with Netenrich MDR Services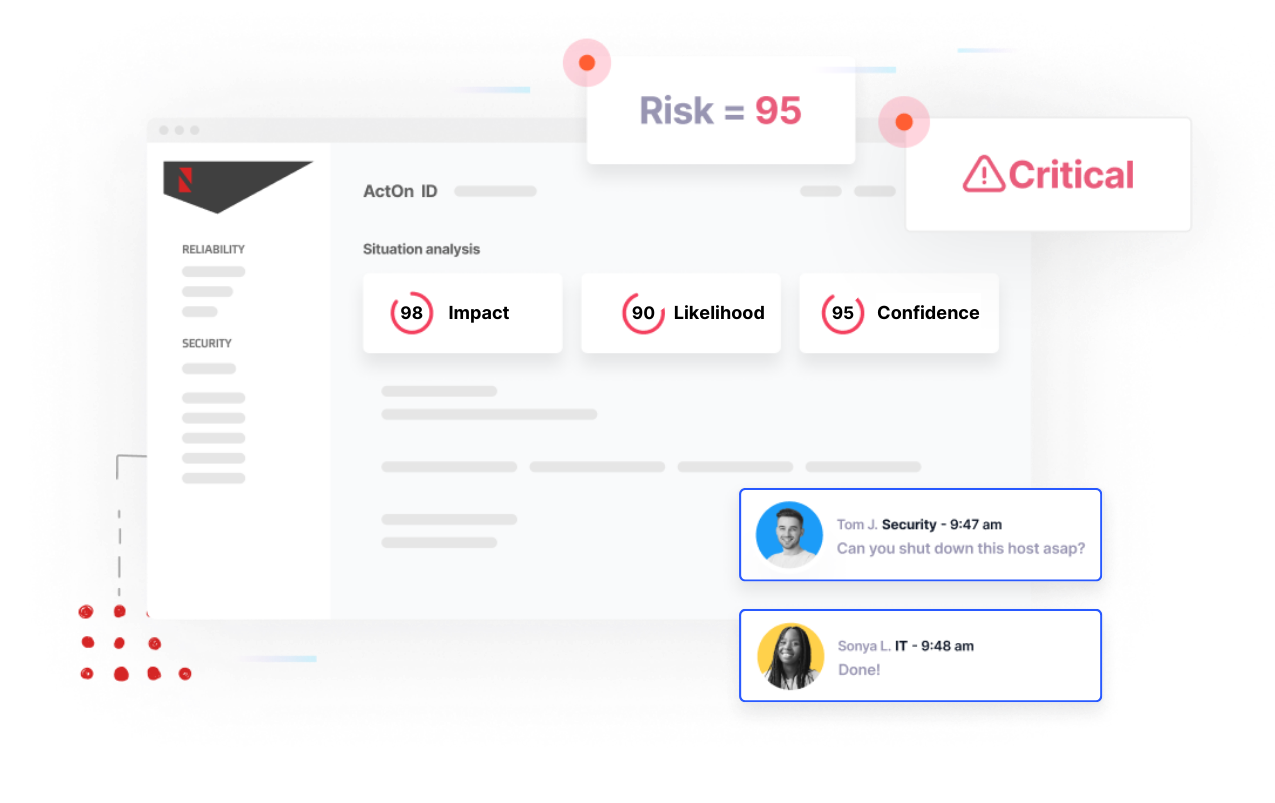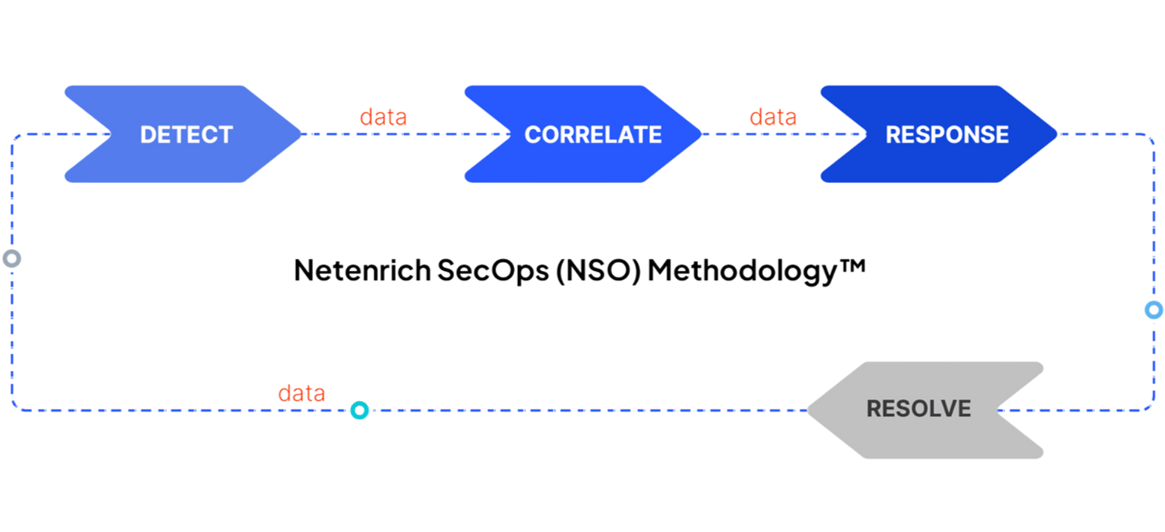 Elevating your Chronicle SecOps experience
For forward-thinking CISOs, CIOs, and cybersecurity executives in enterprises, the Chronicle SecOps tech stack is more than a collection of tools; it's a strategic investment in fortified enterprise security. If you've embraced Chronicle SIEM, SOAR, and Mandiant breach analytics, you're already on the path to success. But there's an art to achieving greatness, and that's where Netenrich steps in.
The chronicles of your success: Netenrich MDR Services
At Netenrich, we've mastered the art of MDR. We've harnessed the power of Chronicle SecOps, including Google's leading Chronicle SIEM and SOAR, to offer you an all-encompassing and highly effective MDR solution.
Here's how it works:
Your Chronicle SecOps data flows into our MDR center, where our team of seasoned experts dissects it for any lurking threats. When a potential threat emerges, our team doesn't just stop at detection; we go deeper, investigating it rigorously and swiftly taking action.
Plus, you'll receive regular reports that shed light on your security posture and any incidents that may have transpired. This invaluable information empowers you to understand your security risks and make informed, strategic decisions to fortify your security posture.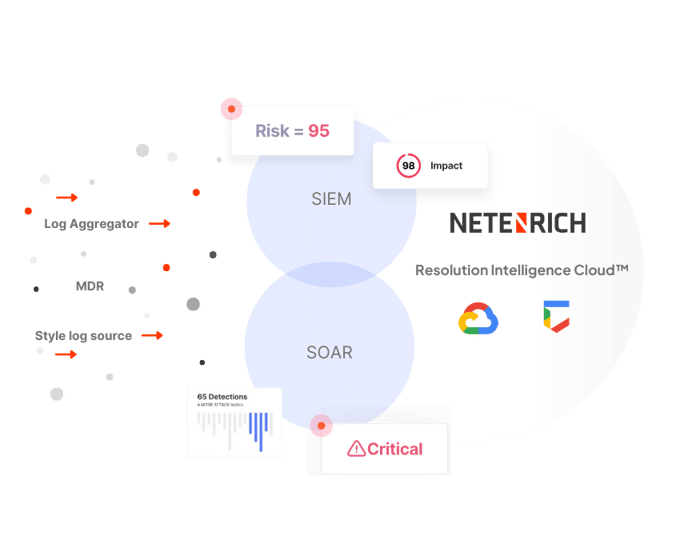 Security operations is a big data problem
Comprehensive, proactive data analytics approach to risk management
The growing volume and complexity of data flowing in and out of organizations have created new challenges in managing digital risk. Existing SIEM solutions cannot scale with the velocity of data growth, without taxing security budgets and draining existing resources.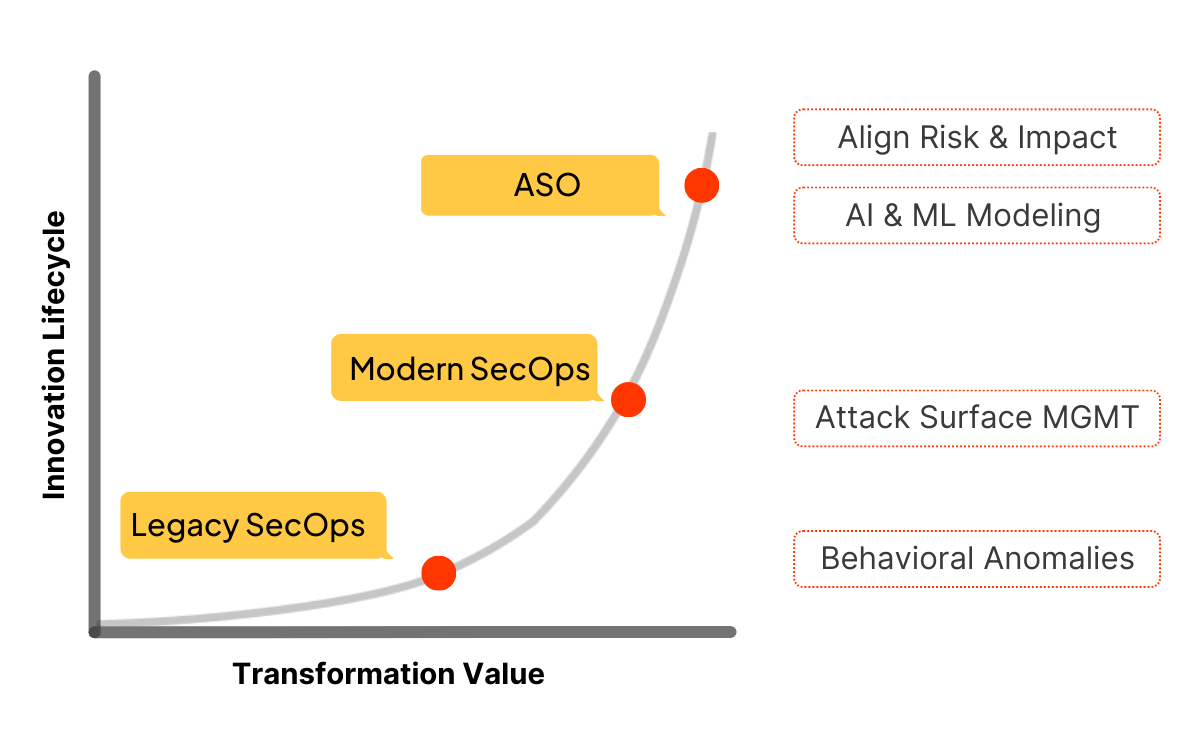 Why choose Netenrich's MDR on Chronicle SecOps?
We know you have options, but none quite like Netenrich. Here's why you should choose us to safeguard your enterprise: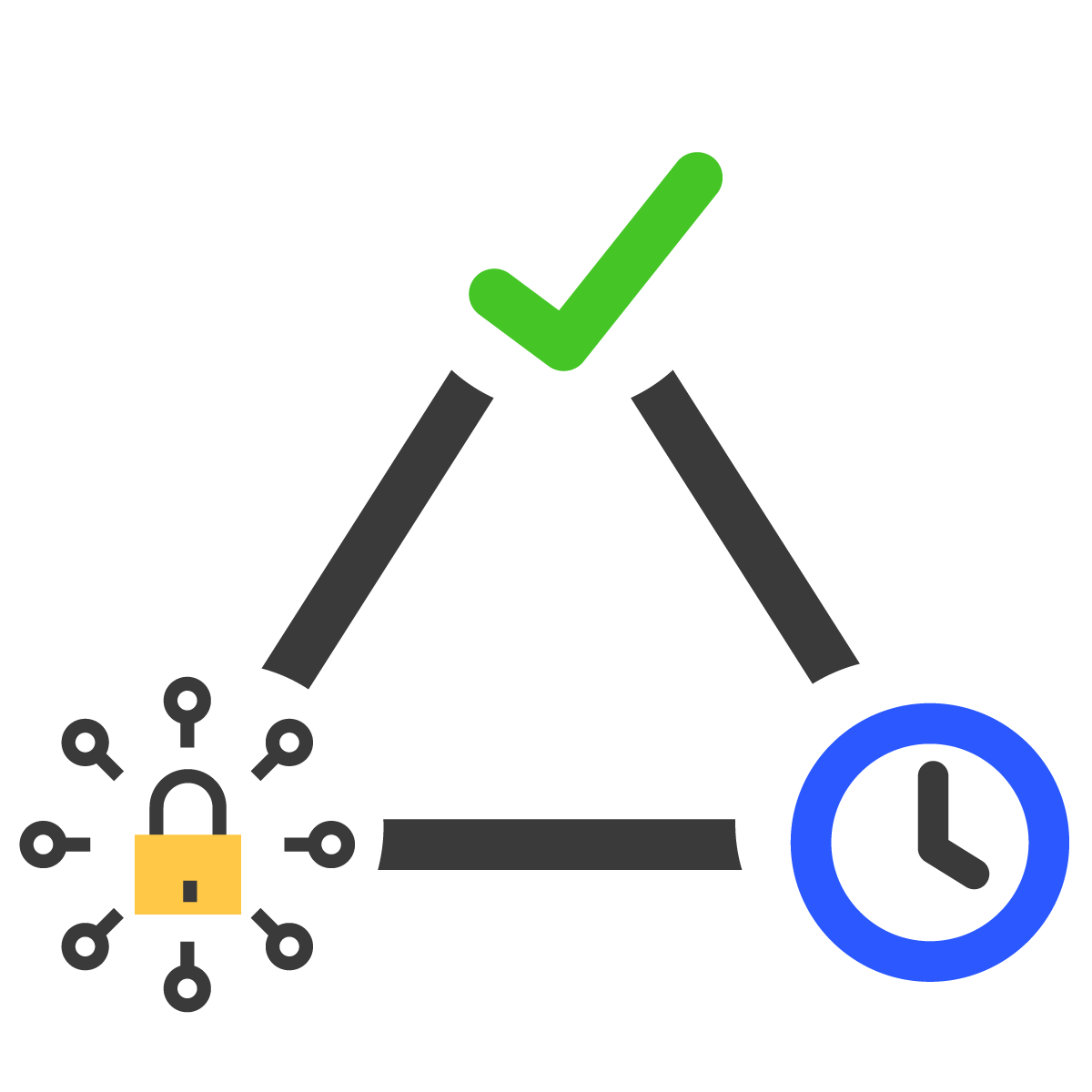 24/7 monitoring and response
Our team of experts stands sentinel, vigilant around the clock to monitor your environment for threats. When incidents arise, we leap into action, responding quickly and effectively to safeguard your assets.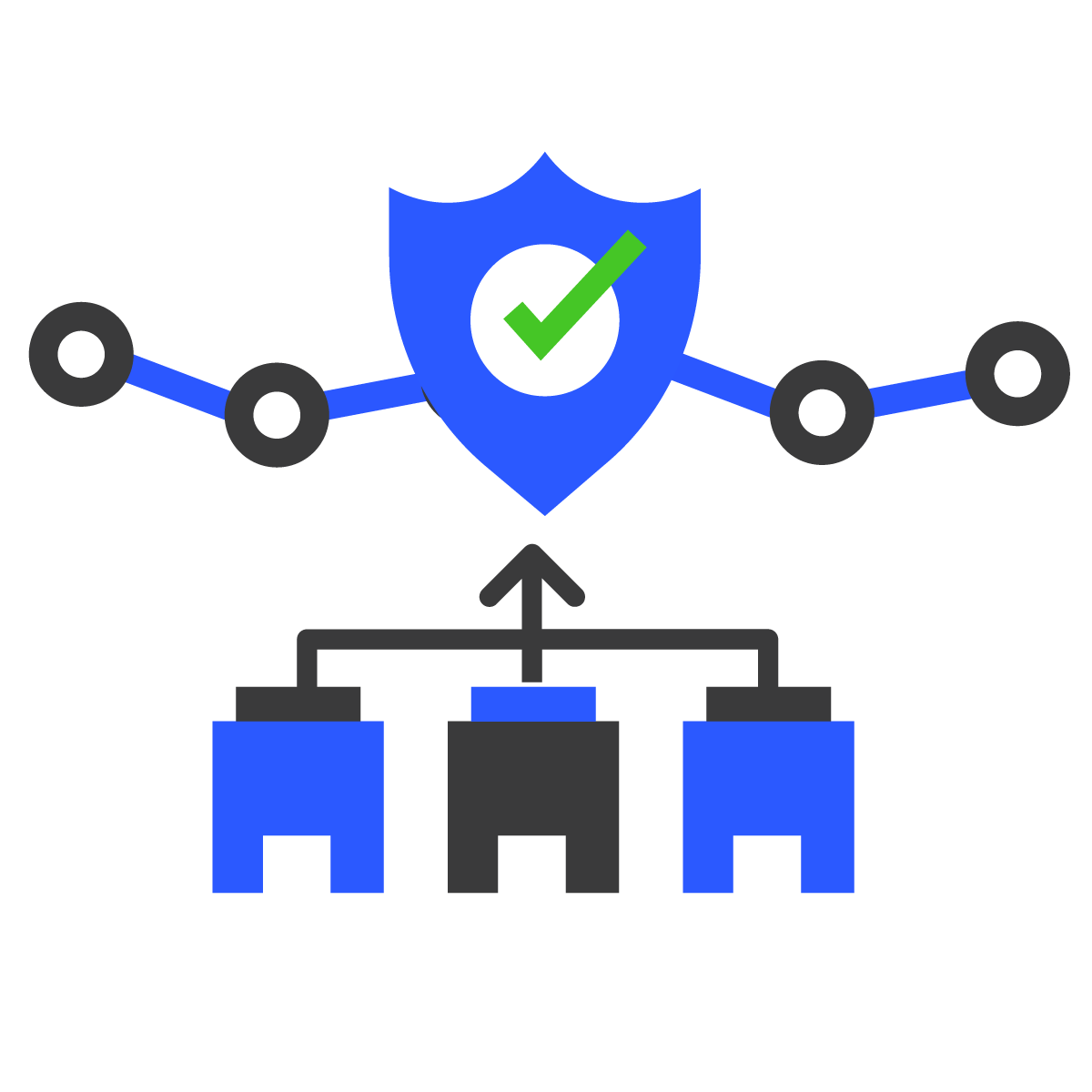 Comprehensive coverage
We don't just watch your endpoints; we've got your networks and cloud environments covered too. This holistic approach provides complete visibility into your security posture.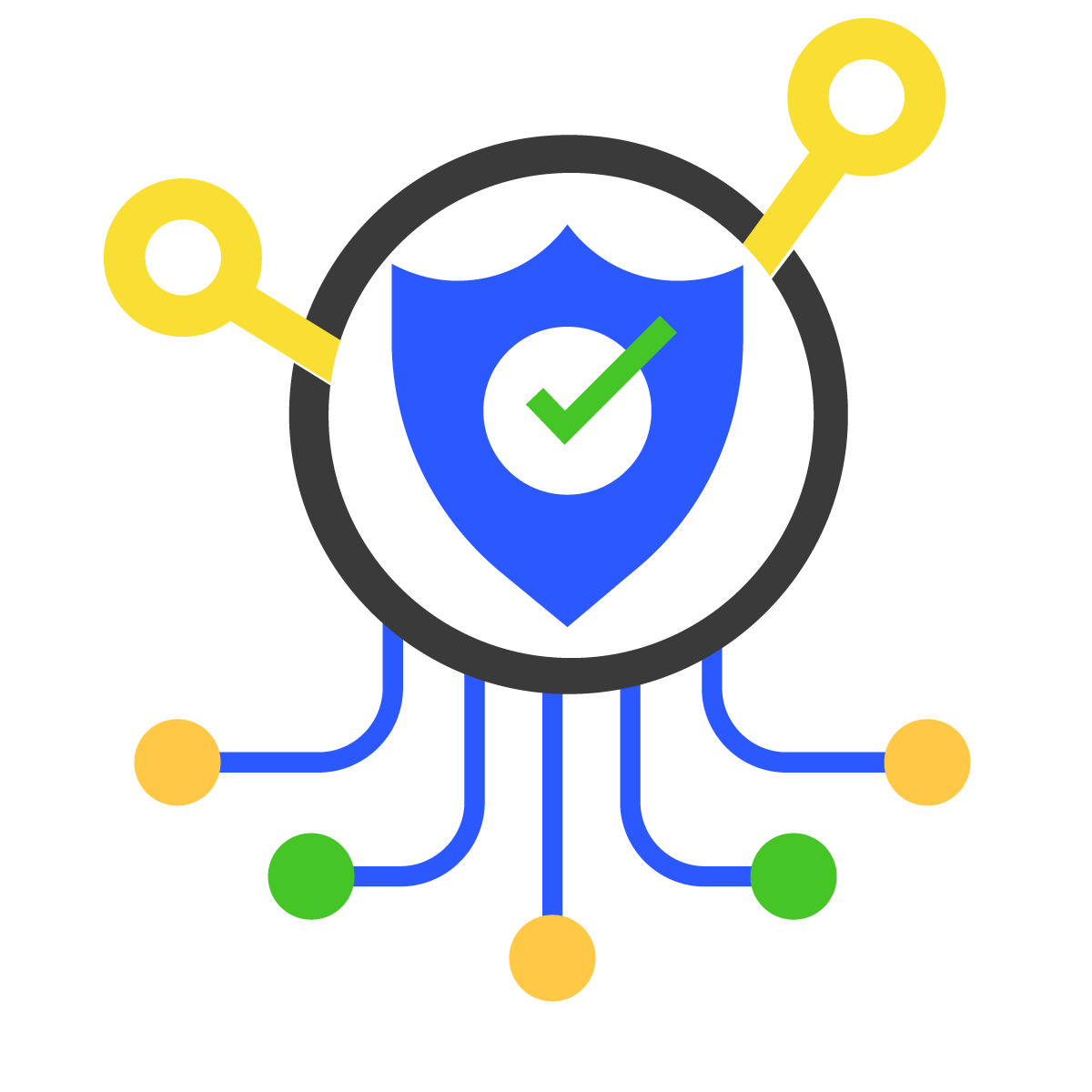 Flexible deployment options
Whether you're a nimble startup or a seasoned enterprise, our diverse deployment options cater to your unique needs.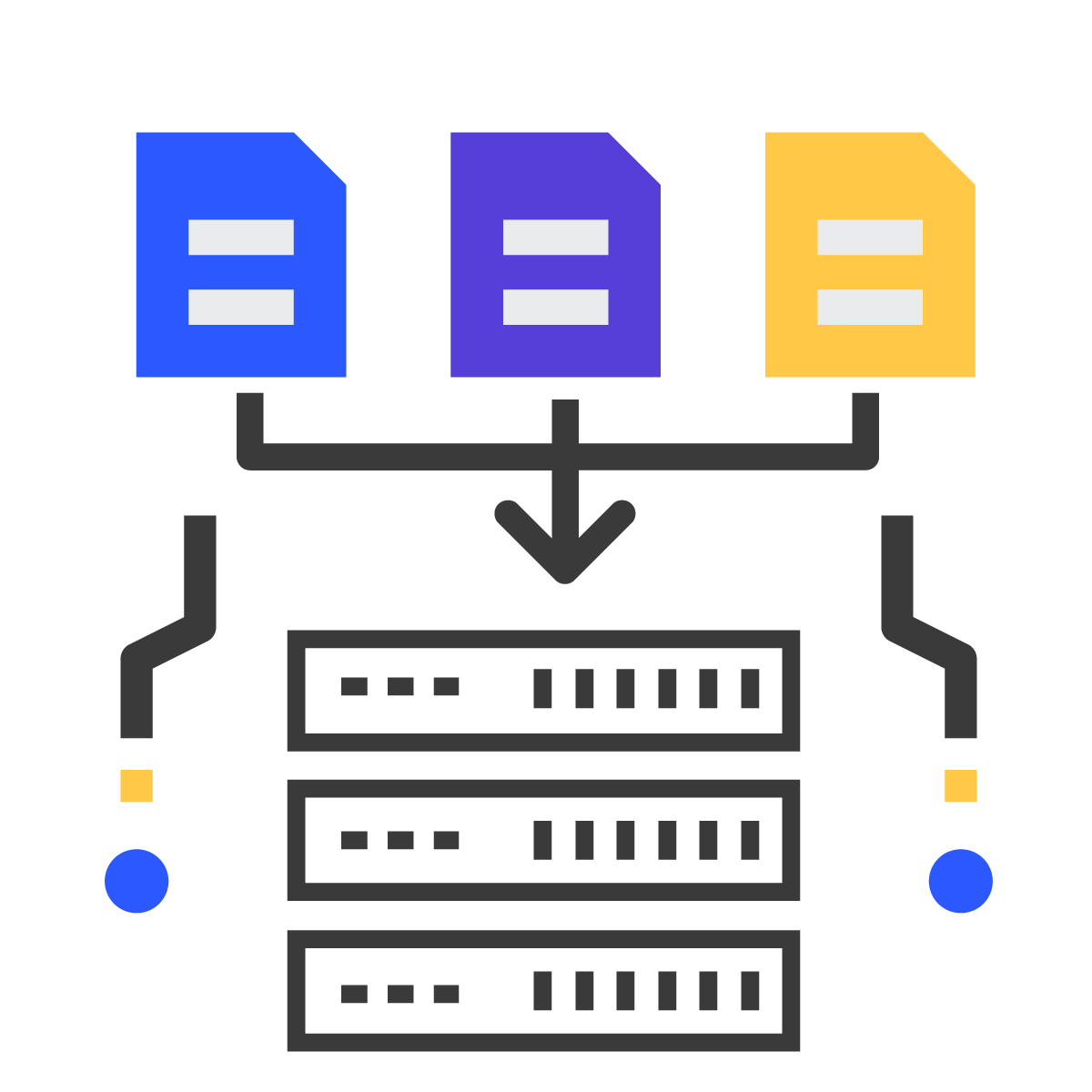 Deep expertise in Chronicle SecOps
Our team boasts profound proficiency in data engineering, detection engineering, response engineering, and other cutting-edge security solutions. We see what others might miss and respond with unparalleled precision.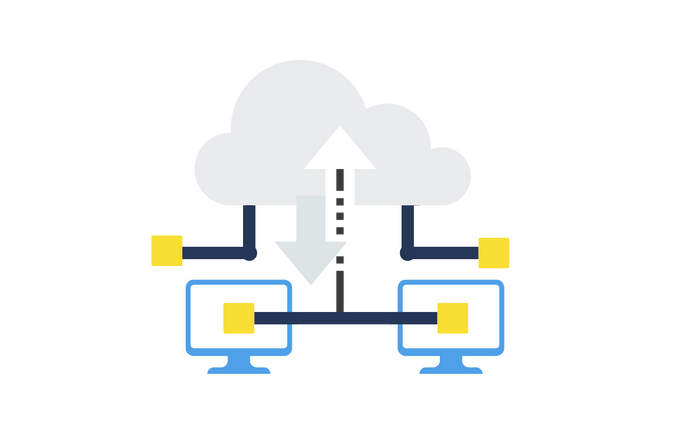 Intelligent routing
We're not just another MDR provider; we're your strategic partner. Our intelligent routing ensures the right information lands in the right hands, at the right time. Powered by machine learning, this approach understands the incident's context, severity, and impact on your business. The result? Incidents are resolved faster, with minimal disruption to your operations.
Why Netenrich, and not the rest?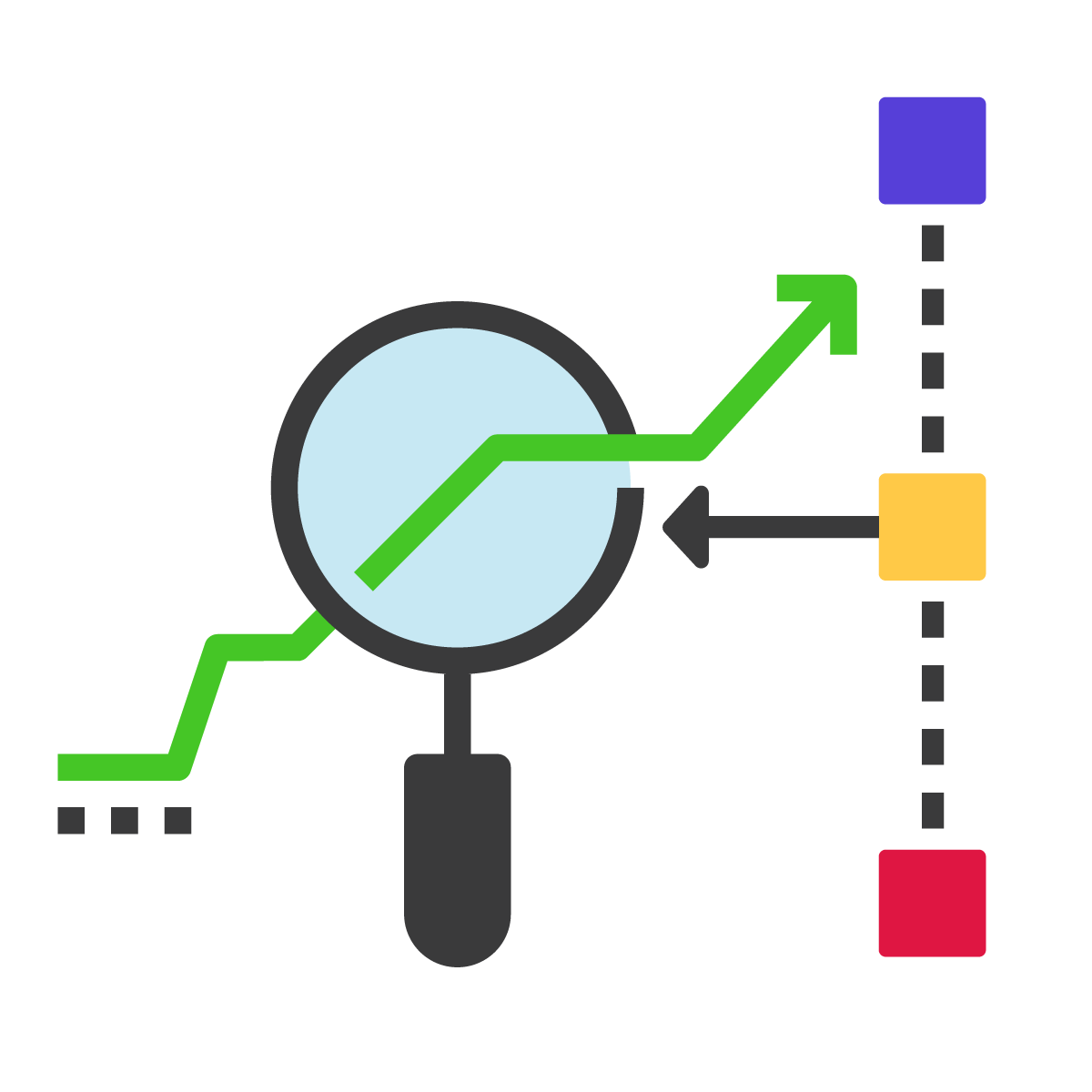 Consulting on the perfect SecOps architecture
Immediate and ongoing guidance to architect the right SecOps solution for your enterprise.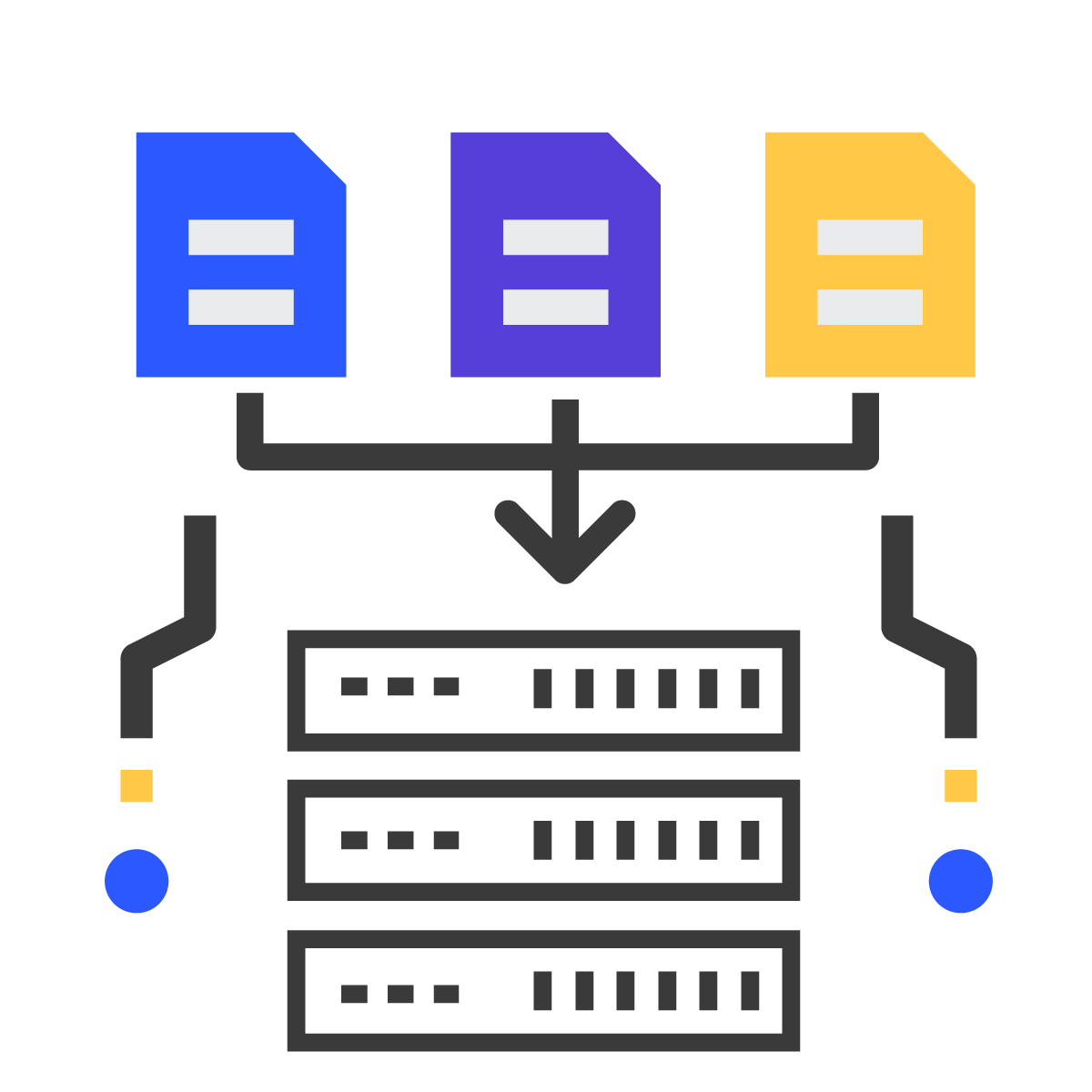 Implementation services for immediate and ongoing success
Highly skilled and certified experts at your service for:
Detection engineering (rules & parsers)
Data engineering
Threat engineering
Analytics
Response engineering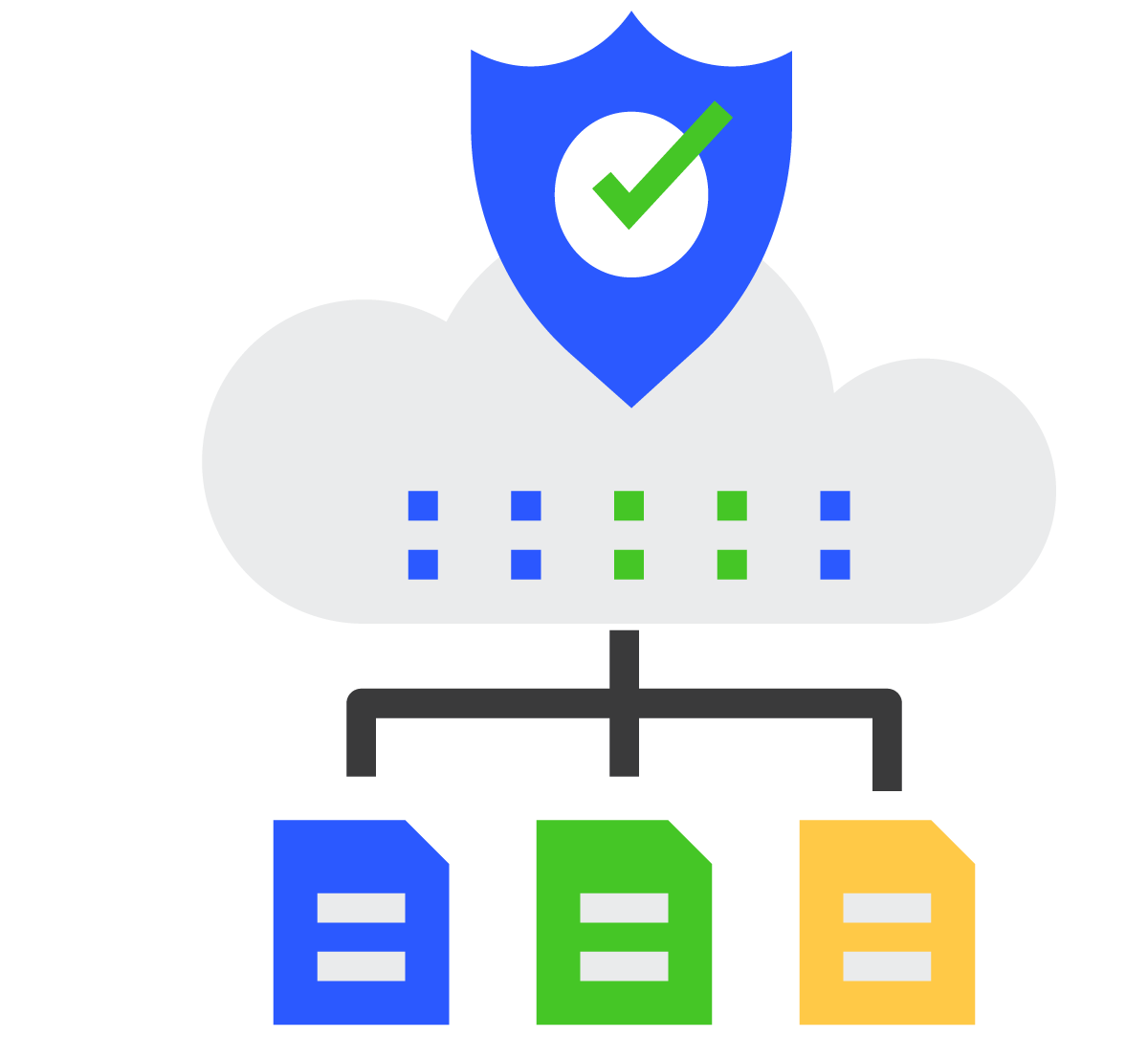 Realizing immediate and ongoing value with Chronicle SecOps
Detect threats with absolute confidence.
Investigate with insights at your fingertips.
Respond with lightning speed and precision.
Reduce investigation time by up to 90% with faster search.
Scan security data with up to 20x more real-time threat detection rules.
Achieve up to 10x gains in time to investigate, irrespective of whether your use case is SOC modernization, SIEM augmentation, or cloud detection and response.
Here's where we truly shine:
Netenrich is your premier service provider for Chronicle SecOps. We don't dabble with other SIEMs. Our dedication to Chronicle SecOps is unwavering.
Our pricing is as flexible as our solutions, adapting to your needs and your budget.
We provide MDR services with headroom, encompassing every facet of your security needs. We're your 24x7 safeguard, your sentinel with a strong security posture, your proactive shield against exposures, threats, and risks. We're your trusted communicator with senior executives and the board, your collaborator with IT, your risk-reduction partner, your guardian of brand reputation, and the beacon that guides you to superior business decision-making.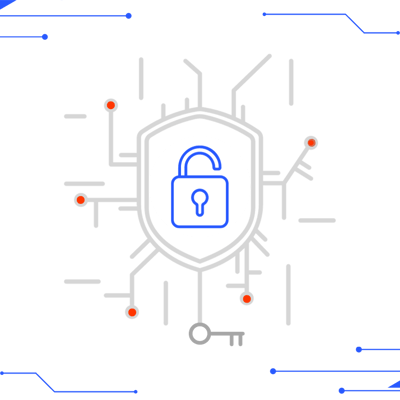 Work from a common operational view
Siloed security and digital ops leads to gaps and inefficient duplication of tools, processes, and people. Resolution Intelligence Cloud provides a common operational view and situational awareness aligned to business risk. And it facilitates collaboration within and between teams.
Strengthen your security posture
Improve performance and up time
Boost analyst effectiveness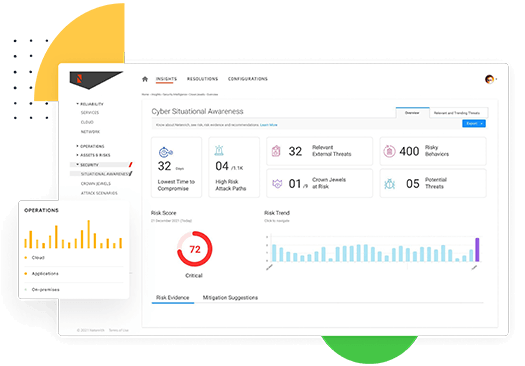 Out-innovate hackers with anomaly detection & situational awareness
Hackers are relentlessly innovative. It's futile to fight them with traditional, reactive methods.
Identify unknowns without detection rules with advanced anomaly detection (think next-next-gen UEBA)
Be proactive with actionable insights from data over time, correlated and mapped to the MITRE ATT&CK framework
Identify and resolve what matters most to the business — stop wasting time on alert noise
Communicate across functions and coordinate response fast