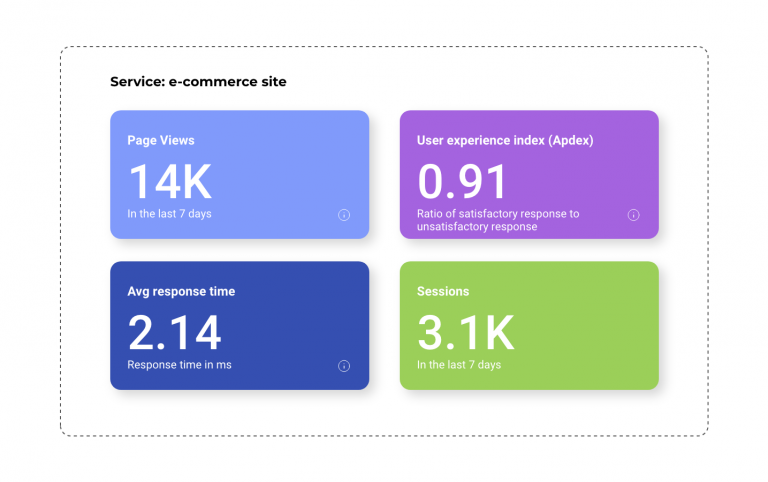 Improve performance monitoring
More uptime, better performance
Improve operations performance with both real user monitoring (RUM) and synthetic monitoring. See in real-time your end-user experience and proactively track down performance issues with browser-based synthetic simulations.
Manage your hybrid cloud environment with less

Fewer tools, less stress
Digital ops is increasingly complex, leading to the need for more tools and more people. With Resolution Intelligence, you can manage on-premise and private cloud alongside public cloud deployments on a single, unified platform for secure operations. Gain visibility and control across environments to increase efficiency and reduce
siloes.
Improve cloud monitoring in minutes

Monitor cloud workloads with non-intrusive, agentless, one-click deployable templates that auto-discover and monitor ephemeral assets as soon as they are spun up without additional configuration.
Deliver on the promise of cloud
Without the headaches
Everything is moving to the cloud, but it hasn't been easy for digital ops. Resolution Intelligence makes hybrid IT a lot easier to manage while promoting rapid innovation.
Manage cloud instances on Azure, AWS, GCP, PaaS

Automate provisioning

Lead big data initiatives

Optimize usage, configuration, and costs across environments

Unify monitoring, diagnosis, and reporting for your storage infrastructure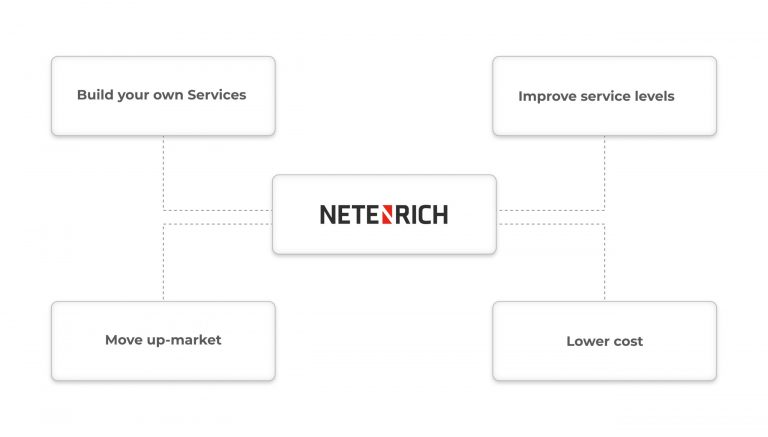 Build a winning portfolio
Improve your customers' experience
See beyond your hybrid infra to measure the experience of every user on every app, device, and network.
24×7 monitoring across all platforms

Visualize, troubleshoot, analyze your entire environment

Enhance value of digital experience monitoring (DEM), APM
What people are saying
"What if we can detect that something is not healthy, before it crashes? In partnership with Netenrich, we are excited to automate that work so that we can actually send the technician to go fix it before it breaks."