Exclusive CXO Meetup and Interactive Workshop - Edition II
Join the Netenrich team for an engaging discussion on how CISOs can address traditional challenges with actionable resolution intelligence.
Date: 12 October 2023
Time: 2 p.m. - 6 p.m. IST
Location: Hyderabad
Address:
23rd floor OneWest building, Survey No. 88/EE,
88/A, Nanakaramguda, Telangana 500008
Grab your front-row seat to Netenrich's exclusive workshop, demo, and discussion on taking a modern approach to managing security operations. Learn all about:
Managing risk and security based on business impact while optimizing overall digital operations.
Getting ahead of top cyberthreats by engineering detections that are unique to your business.
Future-proofing security for 2024 and beyond.
Happy Hour: Following the workshop, stay to enjoy food, drinks, and the opportunity to network with industry experts and peers.
CXO Meetup - Edition I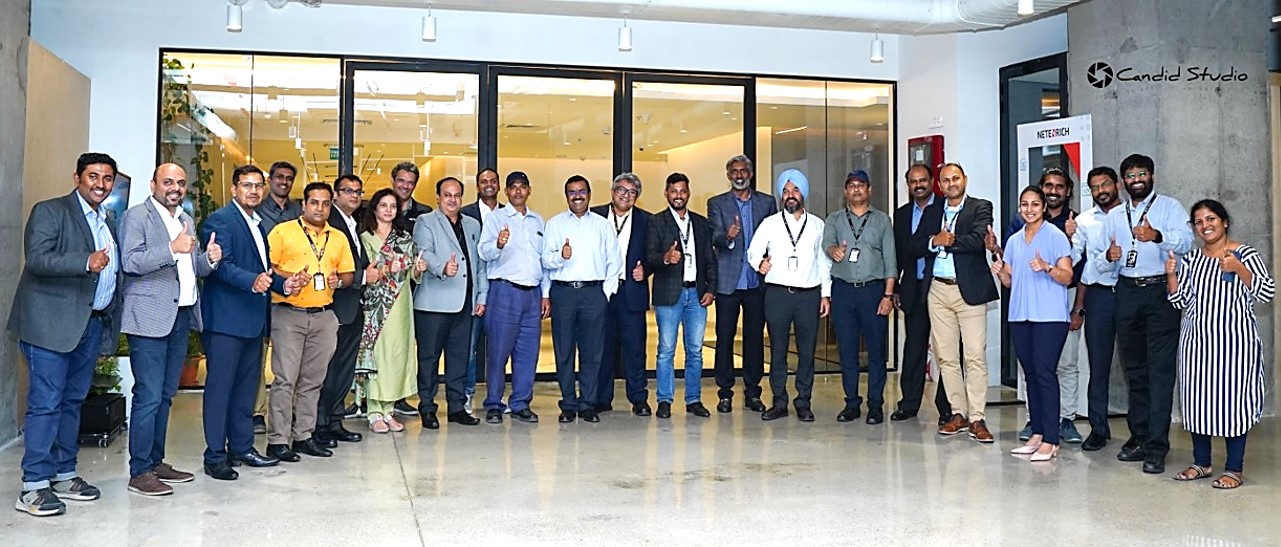 RAJU CHEKURI
Chairman, President, and CEO
Netenrich

PRAVEEN HEBBAGODI
Chief Technology Officer
Netenrich

RAGHU KAMATH
Sr. VP of Global Sales & Operations
Netenrich

PRADEEP GOTAPARTHI
VP of Engineering
Netenrich
RAJU CHEKURI
Chairman, President, and CEO
Netenrich

PRAVEEN HEBBAGODI
Chief Technology Officer
Netenrich

RAGHU KAMATH
Sr. VP of Global Sales & Operations
Netenrich

PRADEEP GOTAPARTHI
VP of Engineering
Netenrich